Gravett Racing Partner - Beatson's Building Supplies
Posted by BRADLEY GRAVETT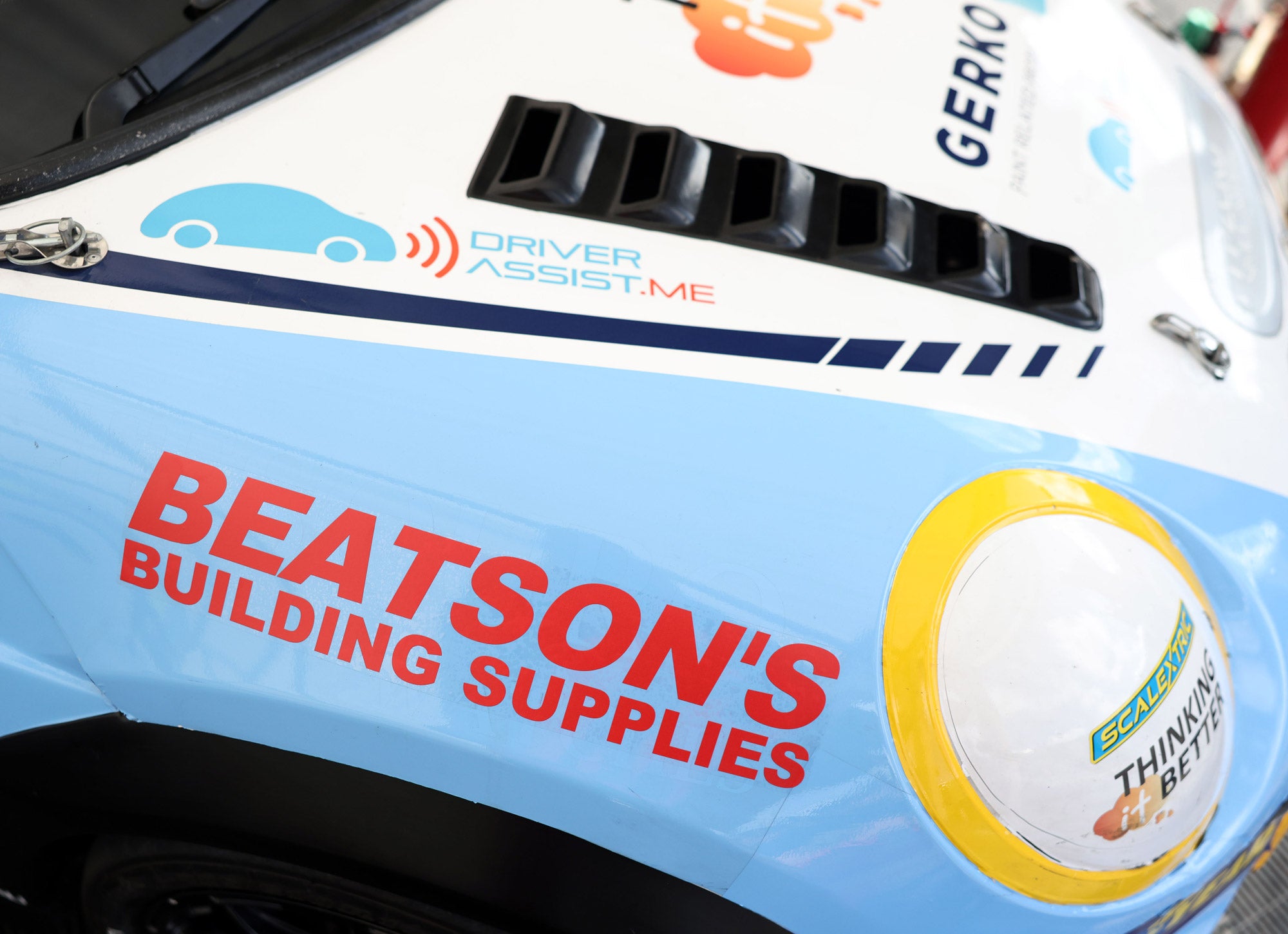 Beatsons Building Supplies has a rich history dating back to its incorporation in 1966, initially trading as Robert Beatson & Son (Builders) Limited. The company's journey took a transformative turn in 1984 when the Marshall family acquired it. With this change in ownership came a new name, and Beatson's Building Supplies Limited was born.
In its early days, the company operated against the picturesque backdrop of the Ochil Hills in Tillicoultry. However, the growing enterprise required a larger canvas to paint its success story. In 1990, Beatsons Building Supplies moved to Alloa, a few miles away. Alloa became a thriving general builders merchant branch and served as the company's headquarters.
Beatsons' commitment to expansion and service excellence continued. In 1998, the company spread its wings by opening its second branch in Cumbernauld, North Lanarkshire. This strategic move allowed Beatsons to cater to North & South Lanarkshire, East Dumbarton, and Glasgow. The success of this endeavour paved the way for further growth.
The years that followed witnessed Beatsons' continued expansion. In 2006, the Penicuik branch was established, serving The Borders, Edinburgh, and The Lothians. The Dunfermline branch followed suit in 2007, reaching out to Fife and South East Perthshire. In 2013, Beatsons marked its presence in Stirling, serving Stirlingshire and South Perthshire.
In 2011, Beatsons Building Supplies embarked on a new venture by launching its specialised roofing division named Skyline Roofing. This division operates within the general builder's merchant depots at the Penicuik and Dunfermline branches, offering expert solutions in roofing materials and services.
Beatsons Building Supplies is not just about business; it's about community engagement and support. As one of Knockhill Racing Circuits' title sponsors, the company's distinctive branding soars high over the track, symbolising its commitment to growth, speed, and excellence.
With a legacy spanning decades, Beatsons Building Supplies remains a prominent player in the construction and building supplies industry. From its humble beginnings to its widespread presence today, the company remains dedicated to providing quality products, unmatched service, and contributing to the communities it serves.
Website: beatsons.co.uk
Twitter: twitter.com/BeatsonsBS
Instagram: instagram.com/beatsonsbuildingsupplies
YouTube: youtube.com/@beatsonsbuildingsupplies8673
LinkedIn: linkedin.com/company/beatsons-building-supplies-limited/