Gravett Racing Partner - Third Millennium
Posted by BRADLEY GRAVETT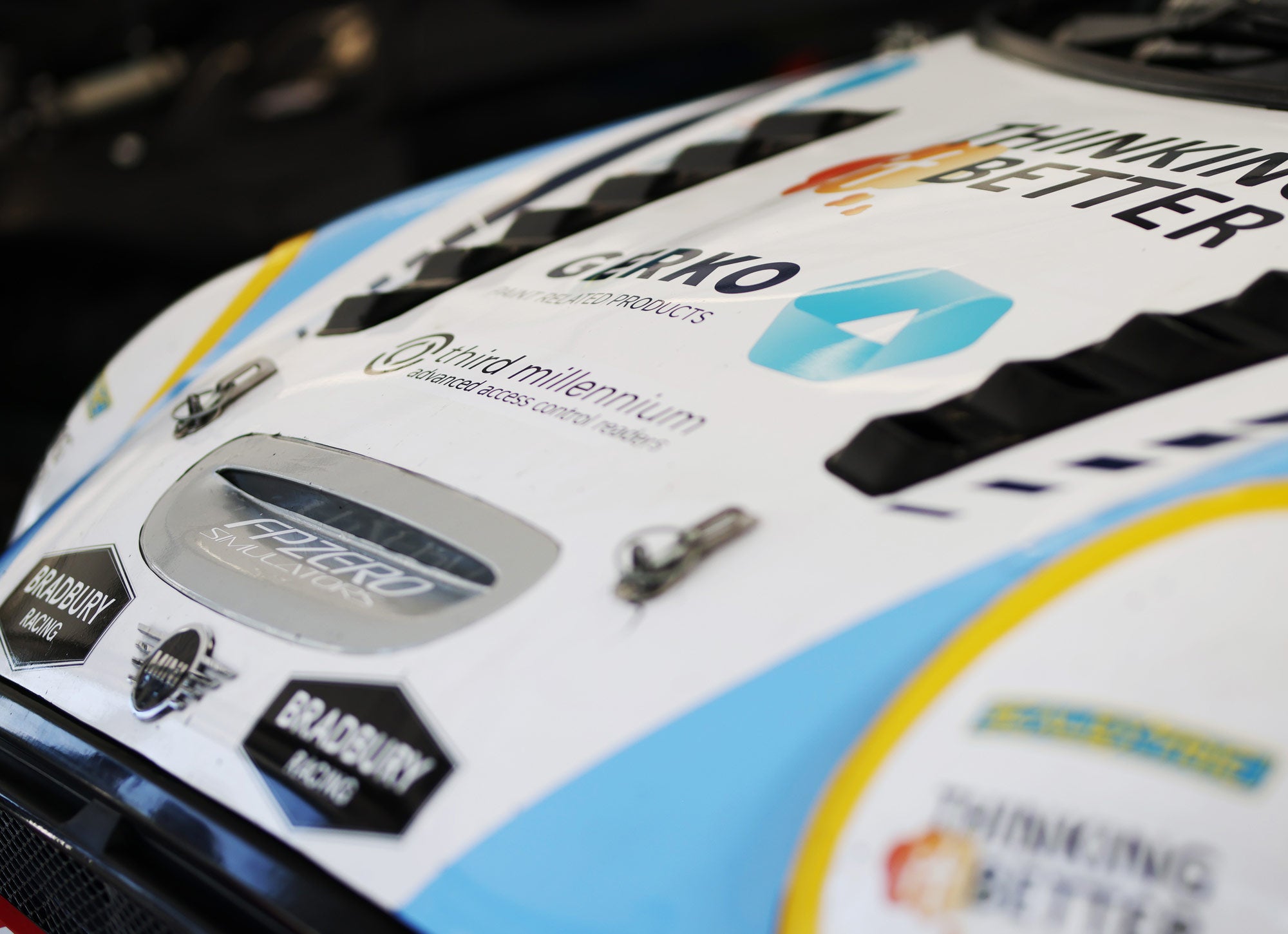 Welcome to Third Millennium, where excellence in access control meets innovation. Since its establishment in 1996, Third Millennium's core philosophy revolves around providing a quality service that places its customers at the forefront of its mission. As a cohesive team, the business delivers a premier service, offering cutting-edge products and solutions for each security project.
At the heart of its success is Third Millennium's strategic partnership with industry leaders in RFID technologies such as LEGIC® and MIFARE®. This collaboration empowers them to design access control readers that incorporate multiple technologies within the firmware. As a result, Third Millennium has earned numerous awards, establishing itself as a leading manufacturer of advanced access control readers. What sets them apart is their commitment to introducing new technologies, providing innovative style, and offering the broadest range of RFID tech, all from a SINGLE manufacturer.
Third Millennium's customers have come to trust the bespoke service they provide. Rather than relying solely on off-the-shelf products and technologies, they tailor their solutions to meet each client's unique needs. This commitment to customisation sets them apart in the security industry.
Integrating the latest technologies into their card readers is made possible through close partnerships with industry leaders such as MIFARE, LEGIC, OSDP, Bluetooth SIG Inc., and more. Third Millennium actively listens to its customers, continuously developing their design, build, and test systems. Their focus remains customer-centric, reflected in their Quality Management and Information Security Management (ISO/IEC) systems, regularly audited to a commendable standard by LRQA.
Third Millennium is dedicated to continual improvement and responsibility in company growth. Its commitment to quality service is mirrored in its membership with the Security Institute and its inauguration as a Principal Member of the British Security Industry Association (BSIA).
Third Millennium's research and development program is integral to its product improvement and refinement ethos. Their readers, chosen by high-profile companies and establishments, offer security and innovative designs to enhance their company profiles.
In 2005, Third Millennium proudly achieved ISO 9001 certification for Quality Management Systems (QMS) from LRQA. In 2018, they successfully demonstrated their merits for recertification to the latest standards, obtaining ISO 9001:2015 accreditation for QMS. Further demonstrating their commitment, Third Millennium was also awarded accreditation to ISO/IEC 27001:2013 Information Security Management System in October 2020.
Third Millennium don't just manufacture advanced access control readers; they shape the future of their industry. Their key services include the manufacturer of advanced access control readers, custom configuration of MIFARE® / LEGIC® and 125kHz readers, RFID card evaluation service and card design and personalisation services.
Third Millennium combines innovation with security to elevate the access control industry to new heights. Check out the links below for more information.
Website: tm-readers.com
Twitter: twitter.com/TMRFID
LinkedIn: linkedin.com/company/tm-readers/
Email: info@tm-readers.com