Gravett Racing and DriverAssist.ME Continue to Accelerate Towards Success for the 2023 MINI Challenge JCW Season.
Posted by BRADLEY GRAVETT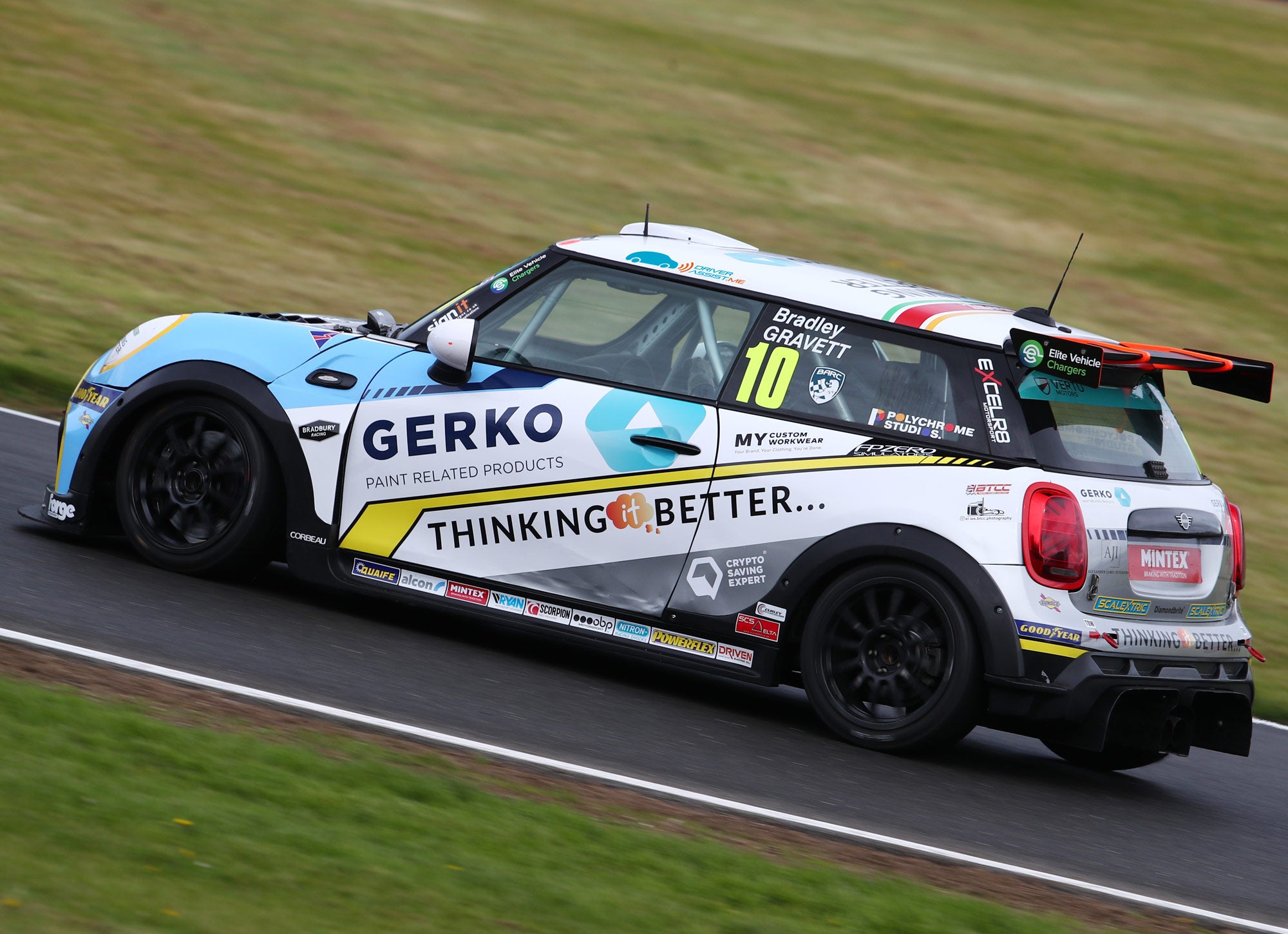 Gravett Racing is thrilled to announce the extension of its partnership with DriverAssist.ME, an esteemed advanced driver-assistance system (ADAS) training company. Together, we aim to conquer the 2023 MINI Challenge JCW season, with Bradley Gravett behind the wheel and Robb Gravett providing invaluable support.
Bradley Gravett, a rising star in British motorsport, is not only a formidable driver for EXCELR8 Motorsport in their MINI Challenge team but has also taken on the role of BTCC development driver for the EXCELR8 BTCC team. Speaking about the continued collaboration with DriverAssist.ME, Bradley expresses his enthusiasm, saying, "I'm delighted to extend our partnership with DriverAssist.ME for another season. Their ADAS training has enhanced my driving skills and knowledge both on and off the track, and understanding advanced driver-assistance systems is insightful; it's incredibly empowering. With DriverAssist.ME's support, I'm even more confident in pushing the boundaries on track."
Robb Gravett, the 1990 British Touring Car Champion and the founding partner of Gravett Racing shares his excitement about the partnership, stating, "We are thrilled to continue our collaboration with DriverAssist.ME. Safety has always been our top priority, and I've myself always been a big advocate of safe on-road driving, and, with DriverAssist.ME's comprehensive ADAS training platform providing drivers with the necessary skills and knowledge to leverage the latest vehicle technologies; I'm confident our partnership will help further assist safety on our roads, ultimately saving lives. Their expertise is invaluable in fine-tuning on-road driver safety, and we look forward to achieving new milestones together."
DriverAssist.ME's commitment to training and educating drivers in ADAS technology aligns perfectly with Gravett Racing's mission to excel both on and off the track. By transforming empty spaces into lifelike driving environments, DriverAssist.ME empowers drivers to confidently navigate the roads and leverage the full potential of ADAS features. This partnership enables us to push boundaries and maximize our performance while maintaining the highest standards of safety both on and off the track.
As we venture on into the 2023 season, Gravett Racing is proud to continue its journey with DriverAssist.ME. Together, we will strive for excellence, push the limits of innovation, and make a lasting impact in both the motorsport and automotive sectors.
Website: driverassist.me
LinkedIn: linkedin.com/company/driverassist-me/
Instagram: instagram.com/driverassist.me/
TikTok: tiktok.com/@driverassist.me