MINI Challenge Cooper Trophy Pre Croft Report
Posted by BRADLEY GRAVETT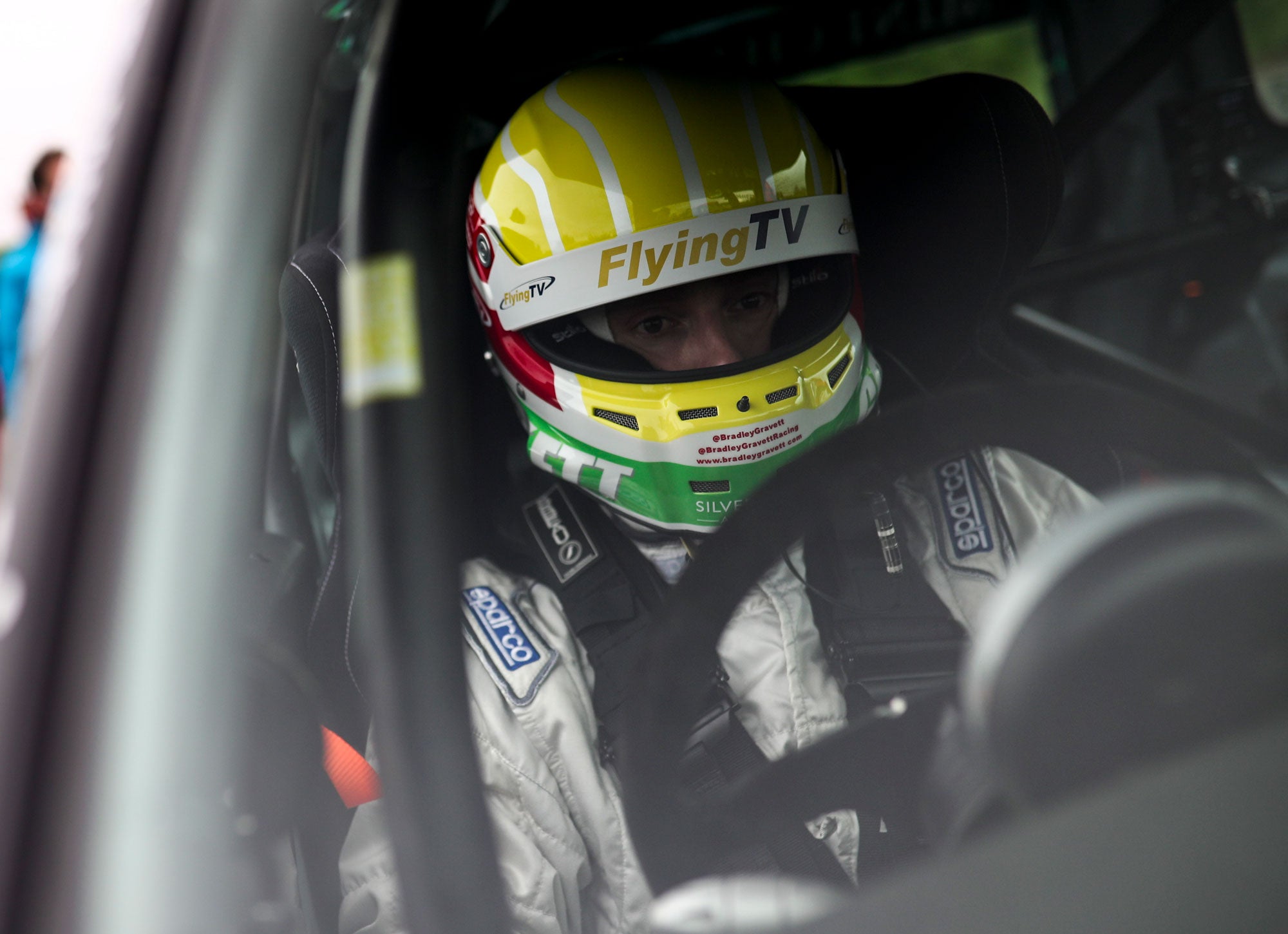 I can't believe we're about to start the penultimate round of my first session of racing in the MINI Challenge, it really is driving by, and it only felt like yesterday we were gearing up and getting ready for the first round at Oulton Park; as always I just wanted to send you a quick update of what we've been up to since Snetterton.
As you already know; I really didn't have a great weekend of racing at Snetterton last time out and was having terrible trouble with the car. We knew pretty quickly after a thorough debrief with dad and the team that there had to be something wrong with the car, we didn't then know what it was, but we've now found it and fixed it.
It's been a pretty tough couple of weeks for me, the driver, waiting to hear back from the team with what the problem actually was, because, until you actually have hard evidence that there is a problem, as a driver, you'll always blame yourself for a bad performance, even when you fully know and understand the bad performance was no fault of your own. So it was a huge relief when the team came back to me to report the problem, and it was an immediate confidence booster.
So, you probably want to know what it was… well, basically the rear right damper was twisted and bent and was not damping correctly. This was damage leftover from Thruxton that the team, unfortunately, didn't see with a visual inspection, and, with the short three day turnaround time between Thruxton and Snetterton the team had no time to strip the car down for a full inspection.
This issue was found because we asked the team to strip the car down and inspect all the components post-Snetterton. We specified that all four dampers (suspension) needed to be sent away and dynamometer tested to check their damping was working correctly, this was when the problem was found. To cut a really long and technical explanation down; what was basically happening, was the rear right wheel was not coming down toward the ground, because the damper wasn't allowing it as it was, if you like, locked. So, what was happening was on high-speed right-hand bends, when the weight was being thrown to the left side of the car, the rear right wheel was coming into the air and not coming down again. This meant I was cornering all the high-speed right-hand corners of Snetterton on three wheels rather than four wheels, which was why I was getting very unpredictable, snapping oversteer. You'll be pleased to hear that all four dampers have now been rebuilt and refreshed ready for this weekend at Croft.
Croft is another one I've never actually driven, although, like always, I have done a ton of research and watched a whole bunch of videos to get a pretty good idea of where I need to be and what I need to do. From what I can tell, Croft is a very technical circuit, where the exit from the low-speed corners directly impacts the straight-line speed of the high-speed corners and straights. What's good about this is that I am very good at getting through and out of low-speed corners quicker than everybody else due to the way I drive and how I am able to force grip into the car; I think I'll like Croft, and I think and hope I should be able to get the result(s) we all deserve.
This round is the last BTCC support event for this year and is televised on ITV4 at around 3 pm. Again, I say 'around' because delays are possible, so stick it on record and fast forward to the good bits :). This weekend the MINIs get two 45 minute test sessions on Friday, qualifying and race one on Saturday and race two on Sunday, with the Sunday race being the one that's televised.