MINI Challenge Cooper Trophy Pre Snetterton Report
Posted by BRADLEY GRAVETT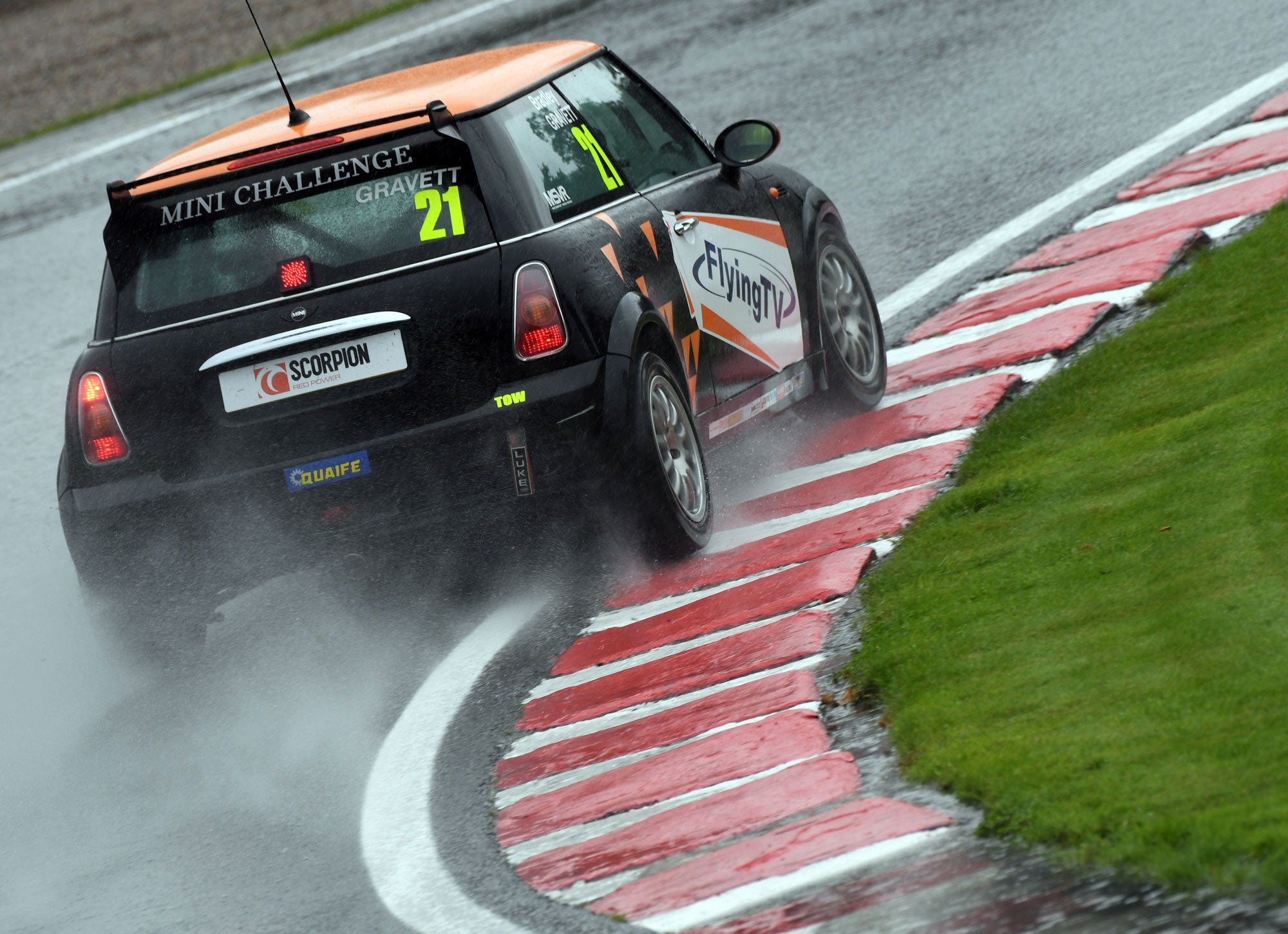 These MINI races are coming thick and fast, and, if I told you I haven't been feeling like Michael Caine from your favourite Mini film then I'd be lying… although we've not yet blown any doors off, just dented them :)
With only four days downtime between Thruxton last weekend and Snetterton this weekend it has been quite a challenge for the team to turn the cars back around and get ready for this Friday's testing. Unfortunately because of how manic the races were at Thruxton, all three cars have had numerous replacement parts fitted. Most of which are suspension and steering related bits and bobs, mostly because of the harsh curbs Thruxton has but also because of the wheel to wheel (literally) racing.
After settling into this week, both dad and I have repeatedly watched the ITV races to spot anything we think we can learn; We've been looking at potential setup differences between my car and others, different driving styles and the driving behaviour of the other competitors. With only three races behind me in the MINI Challenge, I have quickly learned what needs to be achieved if we want to get results, and believe me we really do! There seems to be a very fine balancing act between everything, and clearly, everything needs to be perfectly in line if we want these results. Take Thruxton, for example; I was fast in testing, the car setup was perfect, and we qualified fourth on the grid, yet we didn't find ourselves on the podium. But as the driver, I hadn't calculated the human element of my crazy rivals on the track who unfortunately ended my race prematurely.
By taking what we learnt from last weekend to this weekend and the fact that I've done hundreds of laps around Snetterton already in both wet and dry conditions, I feel confident that we may again be in a good position to potentially get some decent results.
This coming weekend is one of the non TOCA MINI Challenge rounds that from my understanding is not aired live on TV, although it may be recorded to go out at a later date. If I find out what the plan is with the TV, if any, I will let you know by the usual means. I do, however, feel that this may be going out live on the MINI Challenge YouTube page.
To keep costs down, MINI Challenge is running this event over just two days, Friday and Saturday; Friday, we will be testing, and Saturday, we'll be qualifying and racing all on the same day, and, we'll get two races on the day.