MINI Challenge JCW Pre Croft Tyre Test Report
Posted by BRADLEY GRAVETT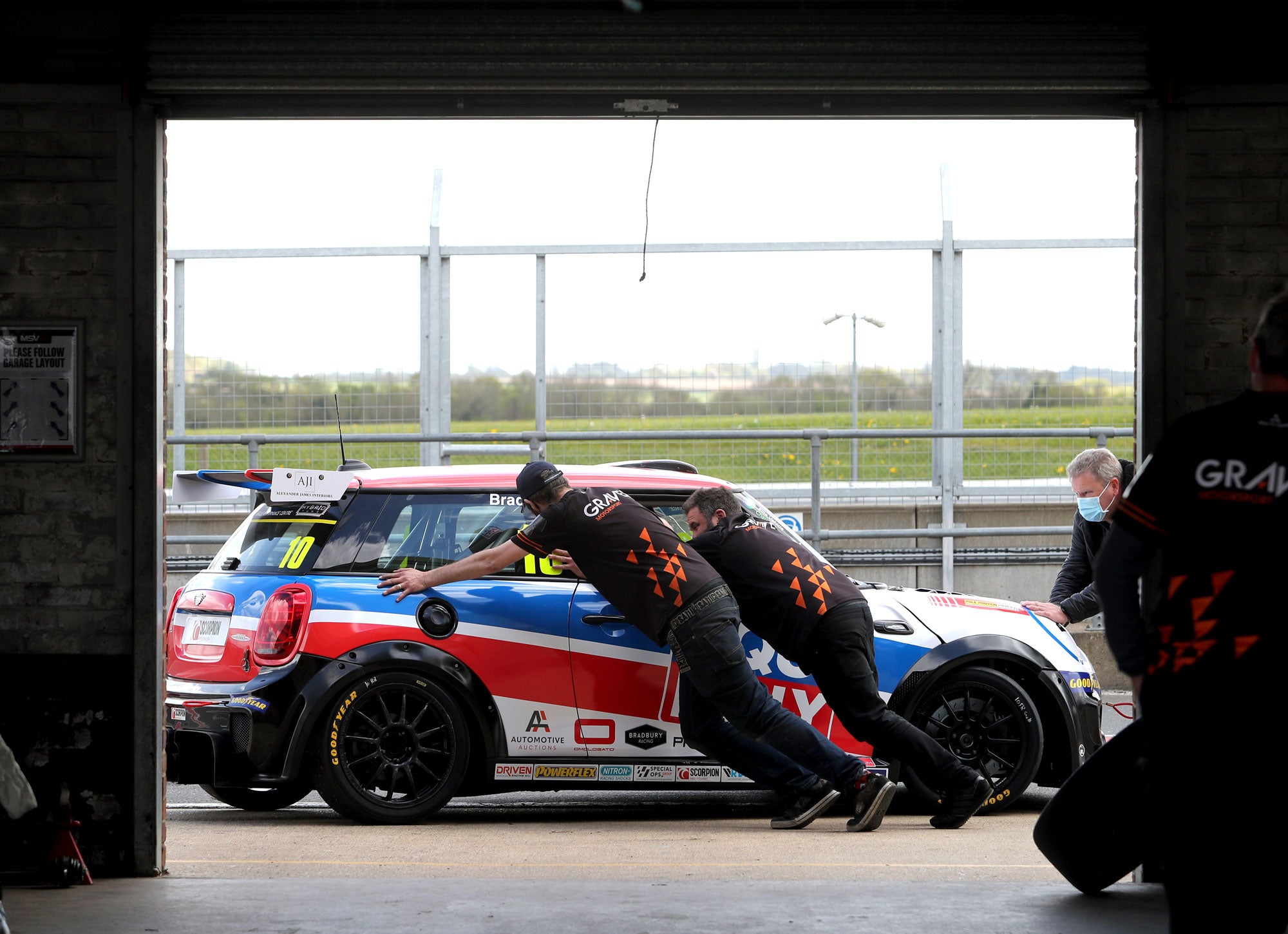 As always, and with the start of the season getting ever closer, it's been a pretty hectic couple of weeks for team Gravett. Since Snetterton, we've been very busy getting everything sorted and ready for the Croft test tomorrow, which by the way, is further away than the moon, or it seems that way at least!
So, after the Snetterton tyre test, despite being super happy with the amount I learnt about the car, I wasn't overly satisfied with the amount of power the car felt like it had. But with a minimal amount of time in the car, I didn't want to start blaming my tools, bad workman and all that. I did, however, heavily push to get the car on a dyno so we could see exactly how much power we actually had. Long story short, it turns out we were in the region of around 90 horsepower down compared to the others and had a very flat torque curve, which basically means I didn't have anywhere the amount of acceleration I should have had. Even longer story short, this amount of power difference really affects the entire car's dynamic, as I wasn't about to 'pull' the car through and out the corners, which affects the car's entire handling and overall speed. But, this is precisely why we do a shakedown, to find and iron out any issues like these.
The problem; a simple sensor issue affecting the amount of boost the car had. The fix, old sensor out and new sensor in, problem solved. All credit to the team for finding this, as I know they've been working very hard to get this issue fixed and the car ready for tomorrow's test at Croft, and that's precisely what they've done.
While that's all been bubbling away, I have been working hard on my driving. Having now driven the car and armed with the understanding of what the car does and how it behaves, I've made some conscious decisions to tweak my driving style that both dad and myself agree will help this car. With these cars being vicious 'oversteers', our focus has been to try and minimise the possibility of 'that' happening.
To practice our theory, we went over to see the team at 21 Performace, an Essex based simulator company solely focused on driver training and improvement, who have a very, very impressive setup and a great MINI JCW recreation. Having clocked the laps on the simulator, we concluded the minor tweaks to my driving style did very much 'help' the car, and I am excited to translate this over to the actual race car tomorrow.
Croft is a circuit that I am very fond of, and I am eager to get back out there. It's quite a fast, high commitment circuit that requires one to wear their 'big boy' boots, but hey, isn't that just motorsport in general!