EXCELR8 Motorsport Strengthens MINI Challenge Entry as Bradley Gravett Joins JCW Line-Up
Posted by BRADLEY GRAVETT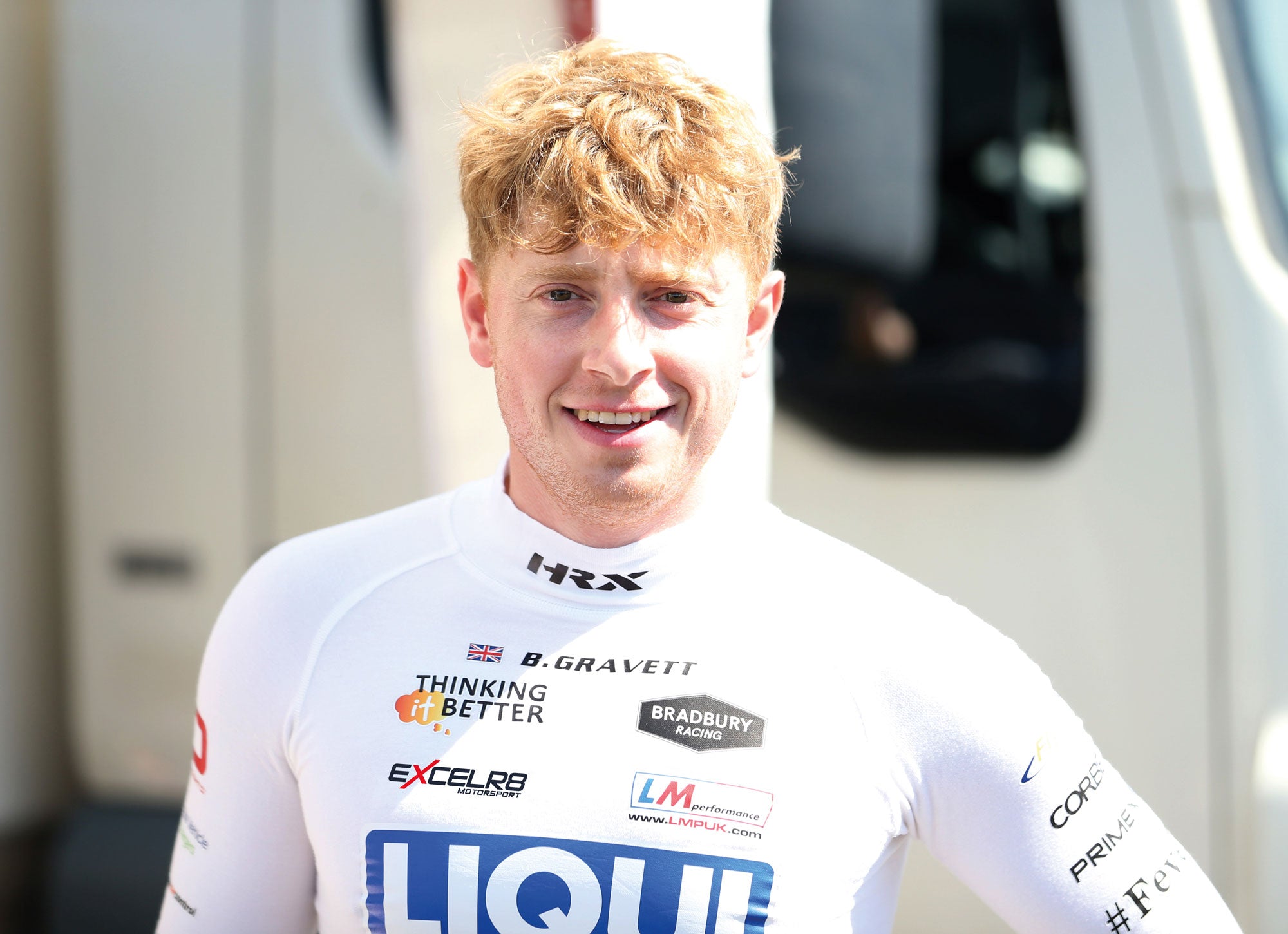 EXCELR8 Motorsport has moved to strengthen its Quaife MINI CHALLENGE line-up after confirming that Bradley Gravett will join the team's JCW entry with immediate effect.
Bradley, the son of 1990 British Touring Car Champion Robb, will join the Suffolk-based team as part of an expanded line-up for the remainder of the current JCW season, which has two rounds still to run.
The 28-year-old will then return for a full season with the multiple championship-winning outfit in 2023 as he bids to further his career development - with the ultimate goal of following in his father's footsteps and competing in Britain's premier racing series.
Having joined the JCW grid last season after a year in the Cooper class, Bradley secured a brace of top twelve finishes en-route to third in the Rookie Cup and started the current campaign with his strongest showing in the series to date at Donington Park.
A career best seventh place in the final race of the weekend would prove to be Bradley's best result of the season so far, with a number of challenging weekends since then hampering his hopes of pushing for a top ten championship finish.
Eager to ensure that he ends the 2022 season in the best possible shape, and with an eye on progressing in his career, Bradley will now make his debut in EXCELR8 Motorsport colours when the JCW field heads to Silverstone next month.
The curtain will then come down on the current campaign on the famous Brands Hatch Grand Prix circuit in early October.
Bradley Gravett, EXCELR8 Motorsport Driver, said:
"I am very excited to be moving across to join EXCELR8 Motorsport for the remainder of the 2022 MINI CHALLENGE season, and it is fantastic for me to already have a deal in place with them for 2023.
"The team is one of the most professional in the British Touring Car paddock, and I feel that it provides me with the tools that I need to develop as a driver and to take my racing to the next level.
"I feel this is a hugely positive move for my career, and I am looking forward to seeing what we can achieve together with a competitive car."
Robb Gravett said:
"The opportunity to join forces with EXCELR8 is a hugely exciting one for Bradley as it is not only the benchmark team in the MINI CHALLENGE, but is also firmly established as a front-running force in the BTCC - which is where Bradley ultimately wants to compete in the future.
"The level of professionalism throughout the team is clear to see, and the attention to detail that goes into everything it does is reflected in the success it has enjoyed on track through the years.
"I know from my own time racing that in such a highly-competitive championship, the importance of good preparation cannot be underestimated. I am in no doubt that EXCELR8 is the best possible team to provide Bradley with everything he needs at this stage of his career, and this is a hugely exciting move to help him realise his potential on track."
Justina Williams, EXCELR8 Motorsport Team Owner, said:
"Bradley is a driver who has shown glimpses of what he is capable of on track, and has made clear progress on track since he joined the JCW grid last year.
"Bringing him onboard provides us with the chance to start work ahead of next year, but also strengthens our line-up as we look to challenge for honours during the remaining rounds of the current season.
"We're looking forward to helping him to develop as a driver, and I'm confident he has plenty to give on track."