Gravett Racing Accelerates into the Final Round at Brands Hatch GP with Last Minute Third Millennium Partnership
Posted by BRADLEY GRAVETT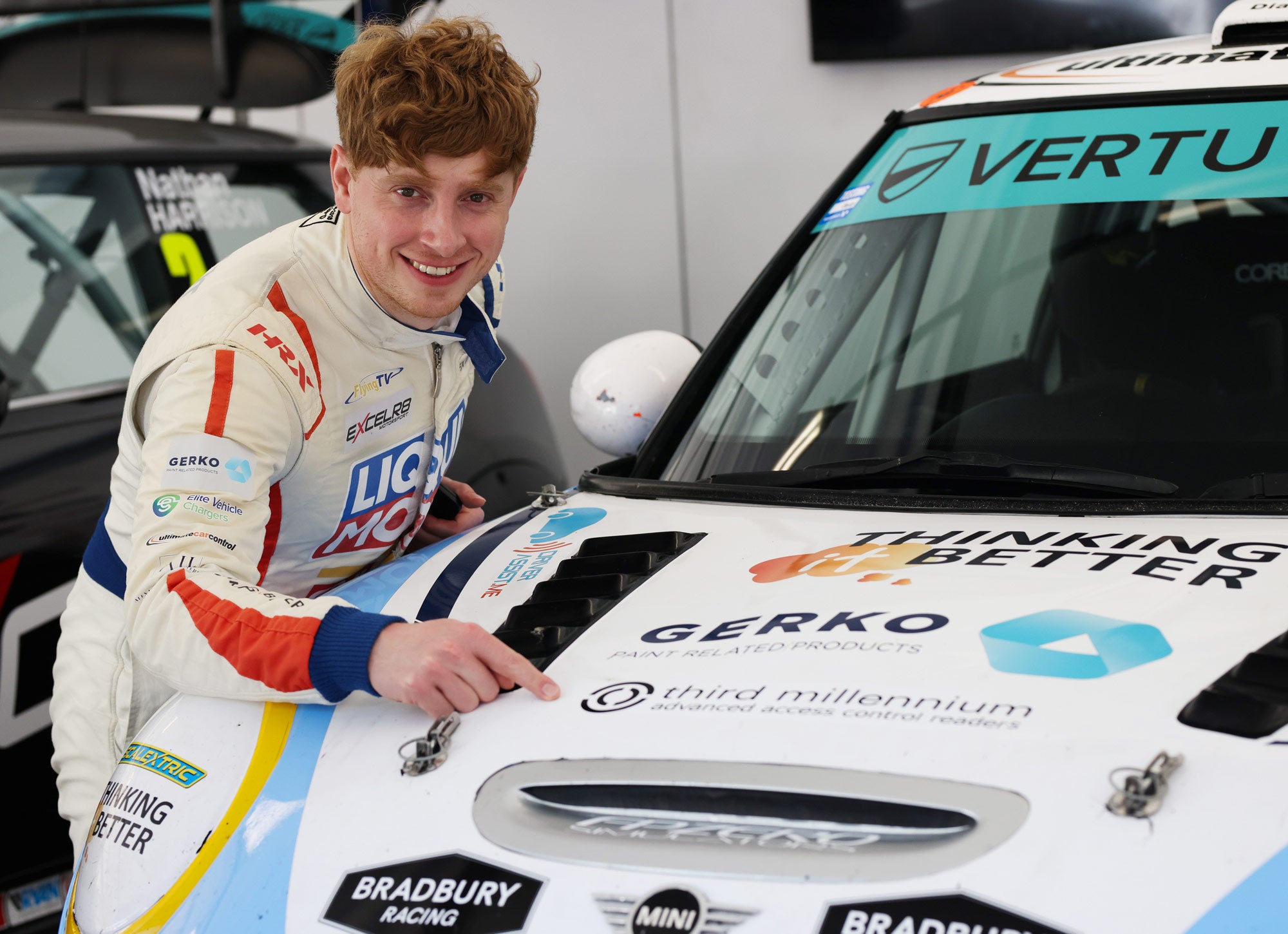 In a thrilling last-minute development, Gravett Racing is excited to announce a partnership with Third Millennium for the final round of the 2023 MINI Challenge JCW season, happening this weekend at Brands Hatch GP. This collaboration brings together the racing prowess of Bradley Gravett, the legacy of 1990 British Touring Car Champion Robb Gravett, and the cutting-edge access control technology of Third Millennium.
Third Millennium, a frontrunner in the access control industry, has been defining excellence in its field since its inception in 1996. With a core philosophy centred around providing high-quality services to its customers, Third Millennium has an established reputation for delivering premier solutions for security projects.
At the heart of their success lies strategic partnerships with RFID technology leaders such as LEGIC® and MIFARE®. This collaboration empowers Third Millennium to craft access control readers that incorporate multiple technologies within the firmware, earning them accolades and establishing them as a leading manufacturer in the industry.
What sets Third Millennium apart is its commitment to innovation, evident in its dedication to introducing new technologies and providing the broadest range of RFID technology, all from a single manufacturer. This aligns seamlessly with Gravett Racing's pursuit of excellence on and off the race track.
"We are thrilled to have Third Millennium join us for this final round of the MINI Challenge JCW season," said Bradley Gravett, who not only drives for EXCELR8 Motorsport in the MINI Challenge but has also taken on the role of BTCC development driver for the EXCELR8 BTCC team. "Their commitment to innovation mirrors our own dedication to pushing the boundaries in motorsports. This partnership brings together the best of both worlds, cutting-edge technology matched with high-speed motor racing."
Third Millennium, known for its bespoke service, tailors solutions to meet each client's unique needs, setting them apart in the access control security sector. Their close partnerships with industry leading technologies such as MIFARE, LEGIC, OSDP, and Bluetooth enable them to develop cutting edge access control products. This aligns with Gravett Racing's commitment to pushing the limits of performance on the track.
"Our partnership with Third Millennium is an exciting opportunity to showcase the synergy between precision racing and advanced technology, and we look forward to a prosperous future between our two organisations," said Gravett Racings founding partner and British Touring Car champion Robb Gravett. Gravett also added, "It's always such a delight to catch up with Third Millennium's Managing Director, Peter Jones, who's been instrumental in supporting Bradley and Gravett Racing's motorsport plans, and we look forward to our partnership flourishing in the years to come."
Third Millennium's dedication to quality service is reflected in its ISO certifications, including ISO 9001:2015 for Quality Management Systems and ISO/IEC 27001:2013 for Information Security Management Systems. As a Principal Member of the British Security Industry Association (BSIA), they embody responsibility for company growth and a commitment to continual improvement.
As the Gravett Racing team hits the track at Brands Hatch GP this weekend, the fusion of racing excellence and access control innovation promises an exhilarating conclusion to the 2023 MINI Challenge JCW season. Gravett Racing and Third Millennium invite supporters to witness this exciting partnership in action as they race towards victory this weekend both on and off the track.
Third Millennium combines innovation with security to elevate the access control industry to new heights. Check out the links below for more information.
Website: tm-readers.com
Twitter: twitter.com/TMRFID
LinkedIn: linkedin.com/company/tm-readers/
Email: info@tm-readers.com