Gravett Racing Teams Up with Beatson's Building Supplies for the Remainder of the 2023 Season. The Partnership Starts at Beatson's Home Round at Knockhill Racing Circuit for Round 5 of the MINI Challenge JCW Series.
Posted by BRADLEY GRAVETT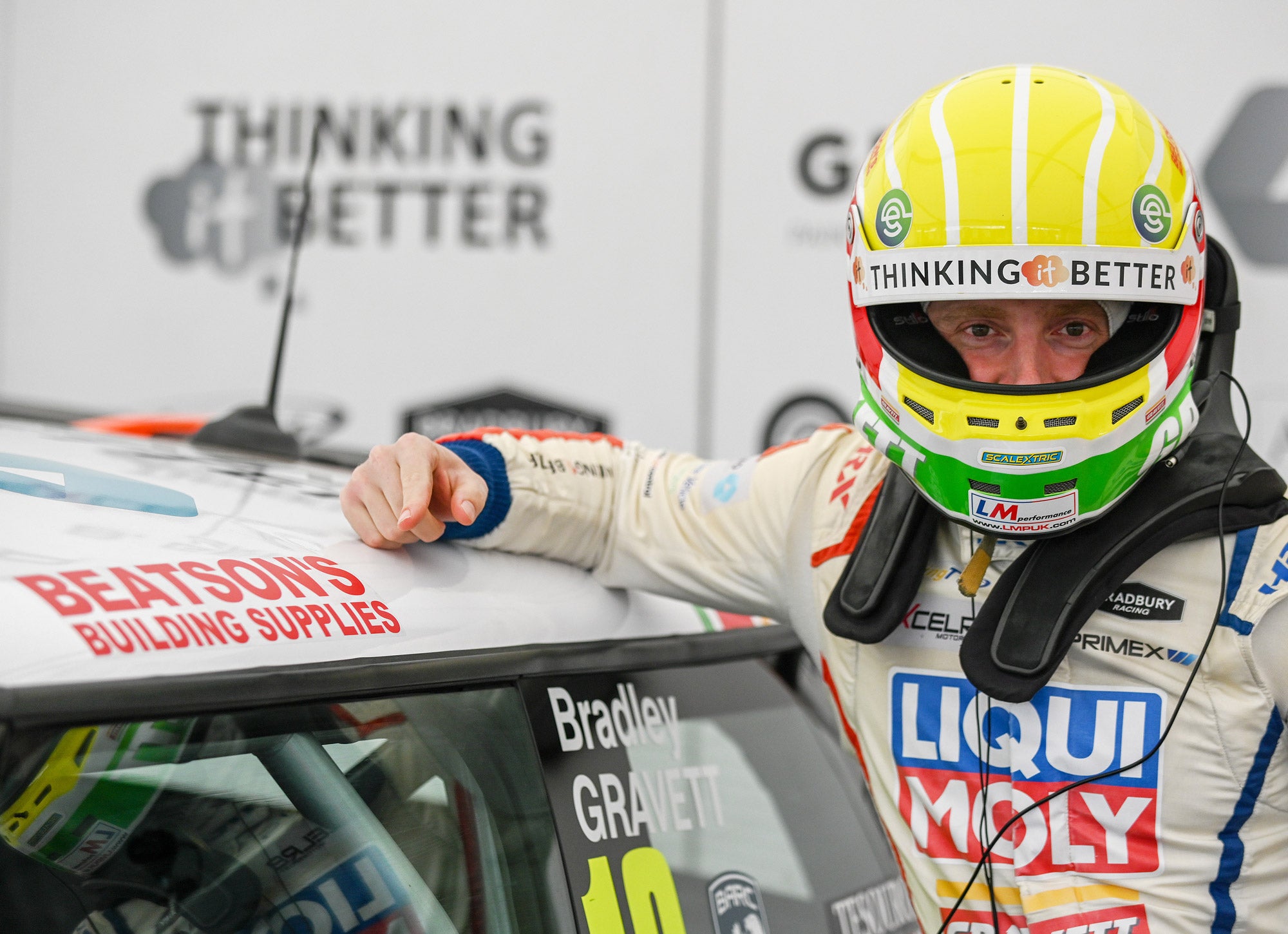 Gravett Racing is thrilled to announce an exciting new partnership with Beatson's Building Supplies, a prominent name in the building supplies and materials industry. This collaboration marks a significant milestone for the team as we gear up for the second half of the 2023 MINI Challenge JCW season. The partnership will officially commence from round 5 of the championship, held at the home of Scottish motorsport, the renowned Knockhill Racing Circuit.
Bradley Gravett, the son of the 1990 British Touring Car Champion Robb Gravett, has been making waves in the MINI Challenge all season. He's a key contender for the EXCELR8 Motorsport JCW team and has also taken on the role of BTCC development driver for the EXCELR8 BTCC team. We are excited to join forces with Beatson's Building Supplies as we continue our journey to fight for top honours in the MINI Challenge JCW series.
This partnership is even more special because round 5 of the championship takes place at the Knockhill Racing Circuit, Beatson's home circuit in Scotland. Beatson's is not only a valued partner of Gravett Racing but is also the title sponsor for Knockhill Racing Circuit. The large and unmistakable Beatson's branding graces the footbridge over the start-finish straight, showcasing the strong bond between Beatson's and motorsport.
Robb Gravett, the 1990 British Touring Car Champion and founding partner of Gravett Racing, expressed his enthusiasm for the partnership, saying, "Partnering with Beatson's Building Supplies is a fantastic opportunity for Gravett Racing. We share a commitment to excellence and a passion for motorsport. The fact that this partnership starts at Beatson's home circuit adds an extra layer of excitement. We are confident that this collaboration will propel us to new heights."
Bradley Gravett, 2023 EXCELR8 BTCC development driver and MINI Challenge contender said, "Joining forces with Beatson's starting at Knockhill is an extraordinary feeling. I've got to know John and Ross from Beaton's well, and I am delighted they've put their faith in me to deliver. How wonderful would it be to the podium at Beatson's home round. I'll do everything I can do deliver results!"
Beatson's Building Supplies is a renowned name in the industry, known for its quality products and dedicated service. With our shared values of excellence and performance, this partnership aligns perfectly with our goals both on and off the track.
As we kick off this exciting partnership at Knockhill Racing Circuit, Bradley and Gravett Racing is ready to make its mark once again on the 2023 MINI Challenge JCW series. The strong presence of Beatson's branding on the track reflects the power of collaboration and shared passion. We look forward to a successful journey together and aim to achieve remarkable results on the track while upholding the spirit of excellence that both Gravett Racing and Beatson's Building Supplies represent.
Website: beatsons.co.uk
Twitter: twitter.com/BeatsonsBS
Instagram: instagram.com/beatsonsbuildingsupplies
YouTube: youtube.com/@beatsonsbuildingsupplies8673
LinkedIn: linkedin.com/company/beatsons-building-supplies-limited/