Gravett Racing Announces its Latest Partnership With Custom Embroidered and Printed Workwear Business My Custom Workwear for the 2023 Mini Challenge JCW Season.
Posted by BRADLEY GRAVETT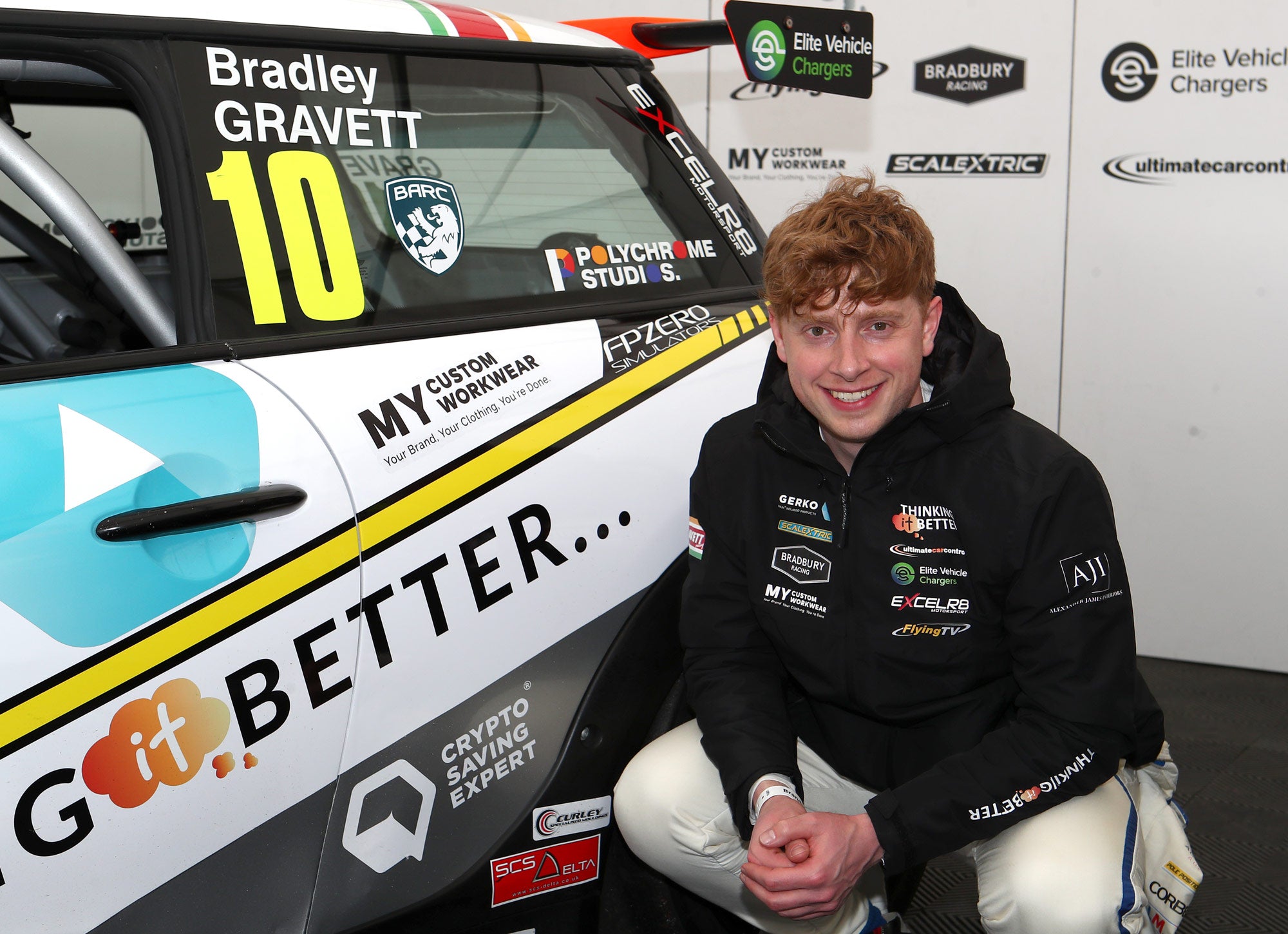 Bradley Gravett and Gravett Racing are proud to announce their newest partnership with My Custom Workwear for the 2023 MINI Challenge JCW season. My Custom Workwear is a custom embroidered and printed workwear supplier that shares Gravett Racing's commitment to quality and excellence. The team is thrilled to join forces with My Custom Workwear to help showcase its brand throughout the racing season and beyond.
"As a British racing team with a rich history, we're excited to welcome My Custom Workwear to the team, and we are confident that we can achieve great success both on and off the track by not only helping boost brand awareness for My Custom Workwear but also assisting in developing and introducing new corporate relationships to the business," said MINI Challenge JCW and EXCELR8 Motorsport BTCC Development driver, Bradley Gravett.
Bradley, who drives for the EXCELR8 Motorsport MINI Challenge team and who has also recently taken on the role of BTCC development driver for the EXCELR8 BTCC team, is delighted with this new partnership; "I'm excited to partner with My Custom Workwear for the 2023 season. Their commitment to quality and service is impressive, and I believe the custom workwear they supply us will help us stand out on the track. I am furthermore incredibly excited to start introducing my motorsport network to the business, as motorsport and branded team wear go hand in hand. I am very confident our relationship will prosper as we drive into what will be a very exciting season."
Robb Gravett, Bradley's father and former British Touring Car Champion, added, "We really appreciate the dedication and hard work that goes into building a successful company. My Custom Workwear's focus on quality and attention to detail perfectly aligns with our values, and we're very much looking forward to working together this year and beyond."
My Custom Workwear's joint founding partner, Mandy Fabb, expressed her enthusiasm for the partnership, stating, "We're proud to be partnering with Gravett Racing and Bradley Gravett for the 2023 MINI Challenge JCW season. It's a fantastic opportunity for us to showcase our products and services to a wider audience, and we're confident that our custom workwear will help Bradley and Gravett Racing achieve their goals both on and off the track."
We're excited to work closely with My Custom Workwear throughout the 2023 season. Stay tuned for updates on our progress!
My Custom Workwear; Your Brand, Your Clothing, You're Done.
Website: mycustomworkwear.com
Facebook: facebook.com/mycustomworkwear
Instagram: instagram.com/mycustomworkwear
LinkedIn: linkedin.com/company/my-custom-workwear
Twitter: twitter.com/MCustomWorkwear