Gravett Racing Partners with GERKO for the 2023 MINI Challenge JCW Season.
Posted by BRADLEY GRAVETT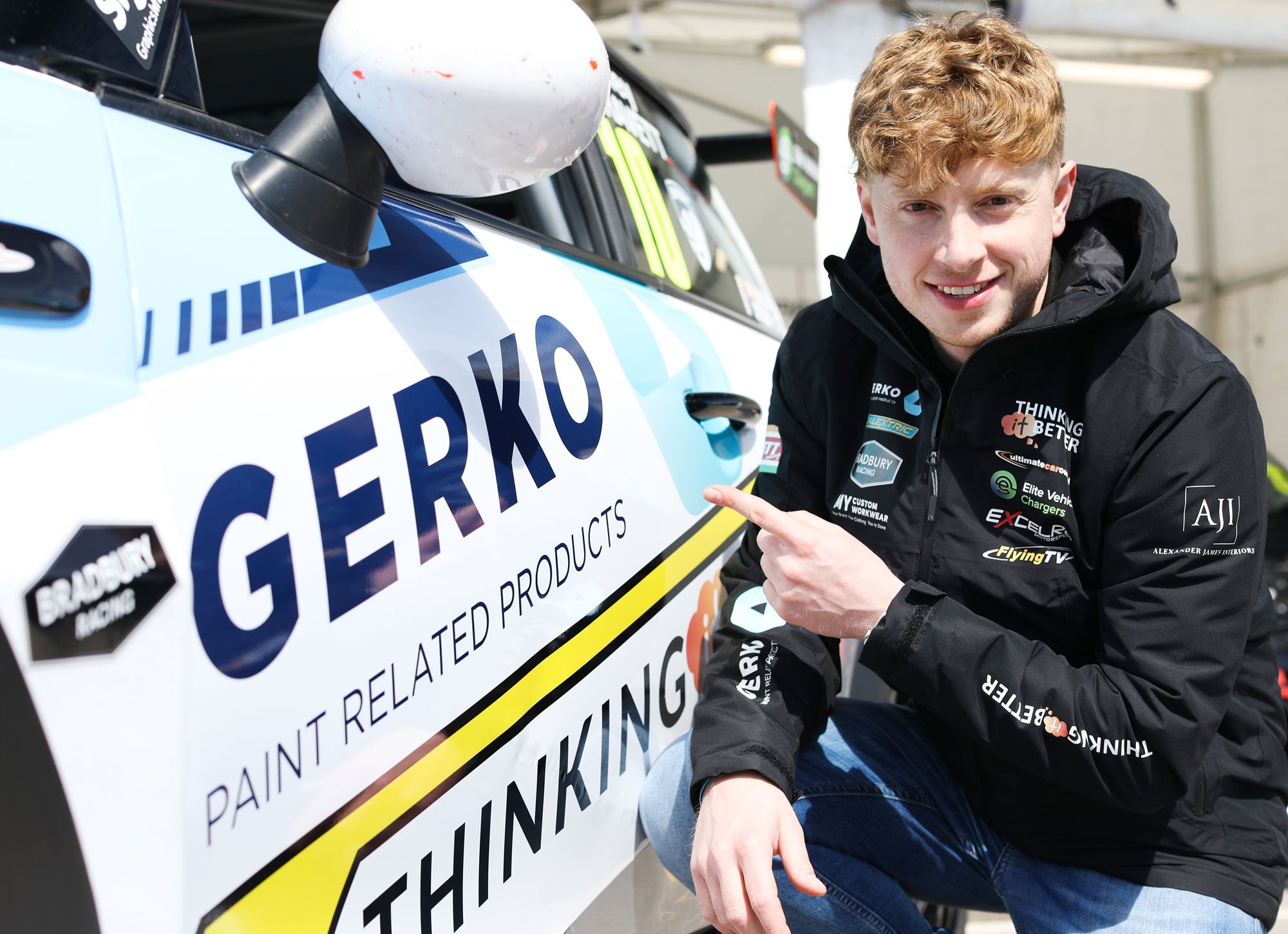 Gravett Racing is excited to announce our latest partnership for the 2023 MINI Challenge JCW season with GERKO, a brand specialising in professional automotive paint related products and solutions. This exciting partnership combines the racing expertise of Bradley Gravett, the 1990 British Touring Car Champion Robb Gravett, and Gravett Racing with GERKO's passion for quality, service, and targeted solutions.
As we gear up for the 2023 season, we're thrilled to have GERKO as our official paint-related product partner. With their high-quality products and exceptional service, we're confident they will provide us with the best solutions for our automotive painting needs.
Bradley Gravett, who drives for the EXCELR8 Motorsport MINI Challenge team and recently took on the role of BTCC development driver for the EXCELR8 BTCC team, is excited about this new partnership. "I'm thrilled to partner with GERKO for the 2023 season. Their commitment to quality and service aligns perfectly with our own values, and I can't wait to see what we can achieve together."
Robb Gravett, Bradley's father and the 1990 British Touring Car Champion, added, "It's always great to partner with companies that share our passion for motorsport and commitment to excellence. GERKO's products are top of the line, and we're confident that this partnership will help us to achieve our goals on and off the track."
GERKO's Warren Blackett expressed his enthusiasm about the partnership, saying, "We're excited to be partnering with Gravett Racing and Bradley Gravett for the 2023 MINI Challenge JCW season. The Gravett family has a long history in motorsport, and we're honoured to be joining forces with them. We're committed to providing the best solutions for all automotive painting needs, and we look forward to expressing this message throughout the BTCC paddock and with the Gravett fan base and partner network, along with helping Bradley and Gravett Racing achieve their goals."
We look forward to working closely with GERKO throughout the 2023 season and beyond. Together, we're confident that we'll succeed both on and off the track. Stay tuned for updates on our progress throughout the season!
Website: gerkoproducts.com
Facebook: facebook.com/Gerko
Instagram: instagram.com/gerko_international
LinkedIn: linkedin.com/company/gerko-international
YouTube: youtube.com/@gerkointernational3030