ThinkingitBetter Continues its Partnership with Bradley Gravett and Gravett Racing for the 2023 MINI challenge Season; A Partnership for Performance Mindset Success.
Posted by BRADLEY GRAVETT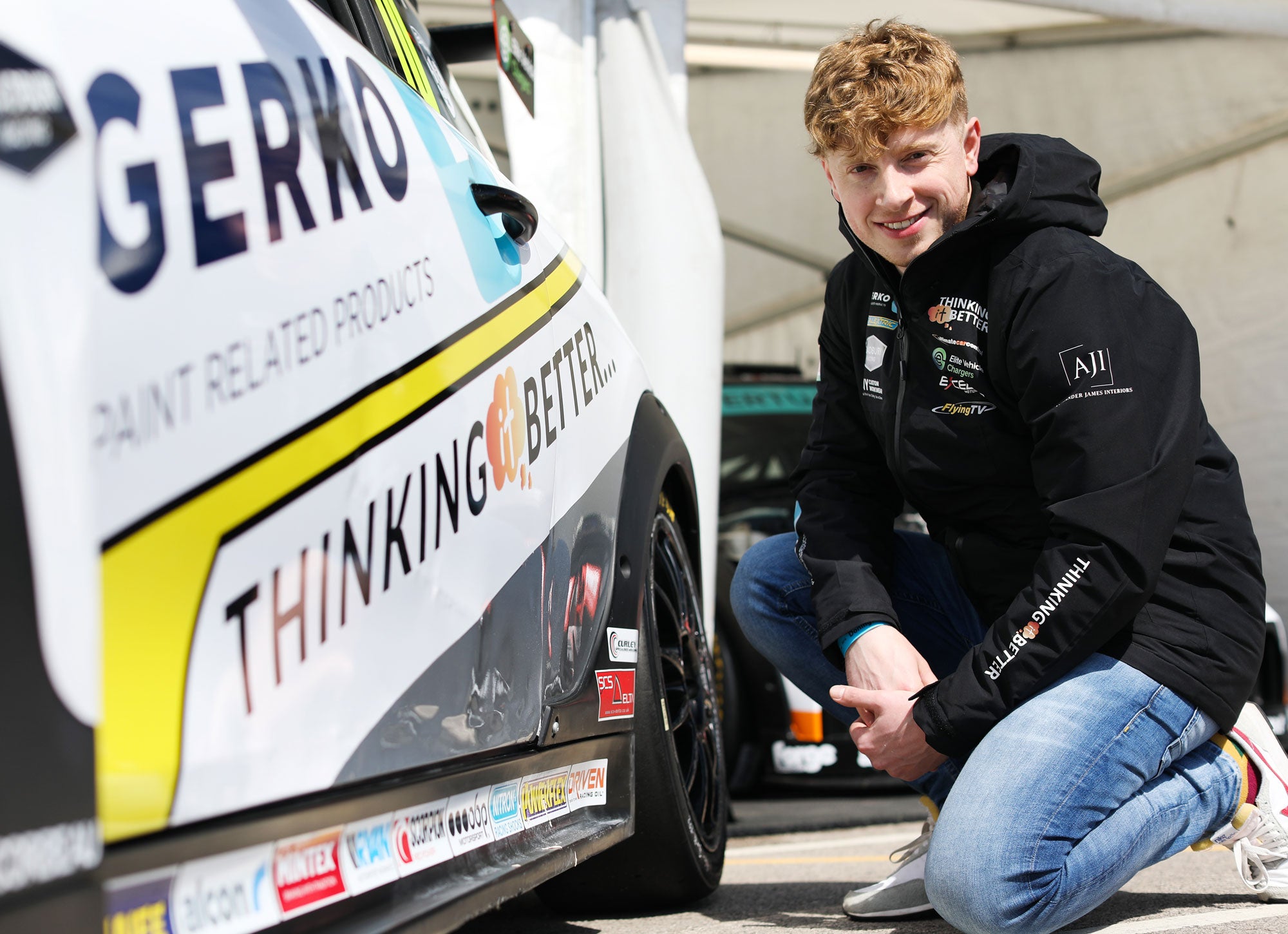 Gravett Racing is excited to announce the continuation of its partnership with ThinkingitBetter, a company passionate about unlocking human potential. A provider of performance coaching, mentoring, consulting and training solutions for individuals, teams and businesses. Their insight lead programs are designed to enhance the way we think - the thinking at an individual, team or organisation trumps any other influence on performance.
The partnership, which began in 2021, saw significant improvements in the performance of Bradley Gravett, the team's driver, which paved the way for a more successful 2022 season.
In 2022, ThinkingitBetter worked closely with Bradley Gravett, helping him to develop a performance mindset that translated into his on-track performance. The mindset coaching provided by ThinkingitBetter, performance mindset coach and founder Ian Travers, was crucial to Gravett's success, with Bradley seeing remarkable improvements on and off track.
As a result of this successful partnership in 2022, Gravett Racing is delighted to announce its continued relationship with ThinkingitBetter in 2023. Gravett Racing and ThinkingitBetter have a range of activations planned for the upcoming 2023 season to showcase their partnership's benefits to fans and the wider motorsport community. These activations will highlight the importance of mindset coaching and development for achieving success in racing and other high-performance, corporate, results-driven industries.
As part of this collaboration, ThinkingitBetter will continue providing performance mindset coaching sessions for the Gravett Racing team and Bradley Gravett to help further enhance their mental and emotional resilience. The team will also have access to the pioneering performance behavioural profiling tool used by ThinkingitBetter to help further optimise their racing strategy. The two organisations will also engage fans through various activations with Bradley Gravett and the more comprehensive Gravett Racing network to educate the importance of mindset in the motorsport and corporate space.
Through this partnership, Gravett Racing and ThinkingitBetter aims to promote the importance of a performance-oriented mindset in racing and inspire other drivers and teams to prioritise mental and emotional resilience as part of their overall strategy. With a strong focus on developing the right mindset, Gravett Racing is confident that it will achieve even greater success on the track in 2023 and beyond.
Bradley Gravett is excited about the continued partnership: "Working with ThinkingitBetter was a game-changer for me. Ian helped me develop a performance mindset that transformed my approach to racing. I'm thrilled to continue working with him and the team at ThinkingitBetter to achieve even more success in the coming years."
ThinkingitBetter founder Ian Travers also expressed his enthusiasm about the partnership: "We're excited to continue our partnership with Gravett Racing and Bradley Gravett in 2023. Our coaching and development services are designed to help individuals and teams reach their full potential, and we're confident that our work with Bradley and the team will lead to even more success in the upcoming season."
With Bradley Gravett's recent appointment as BTCC development driver for the EXCELR8 BTCC team, continuing the partnership with ThinkingitBetter will yield even more impressive results. Gravett Racing looks forward to a successful season with the support of the ThinkingitBetter team.
Website: thinkingitbetter.com
Twitter: twitter.com/tibdotcom
Instagram: instagram.com/thinkingitbetter/
YouTube: youtube.com/channel/UC8n_4D7XVDIxg7EkQE4HbLg