Gravett's Confidence is High for Knockhill this Weekend
Posted by BRADLEY GRAVETT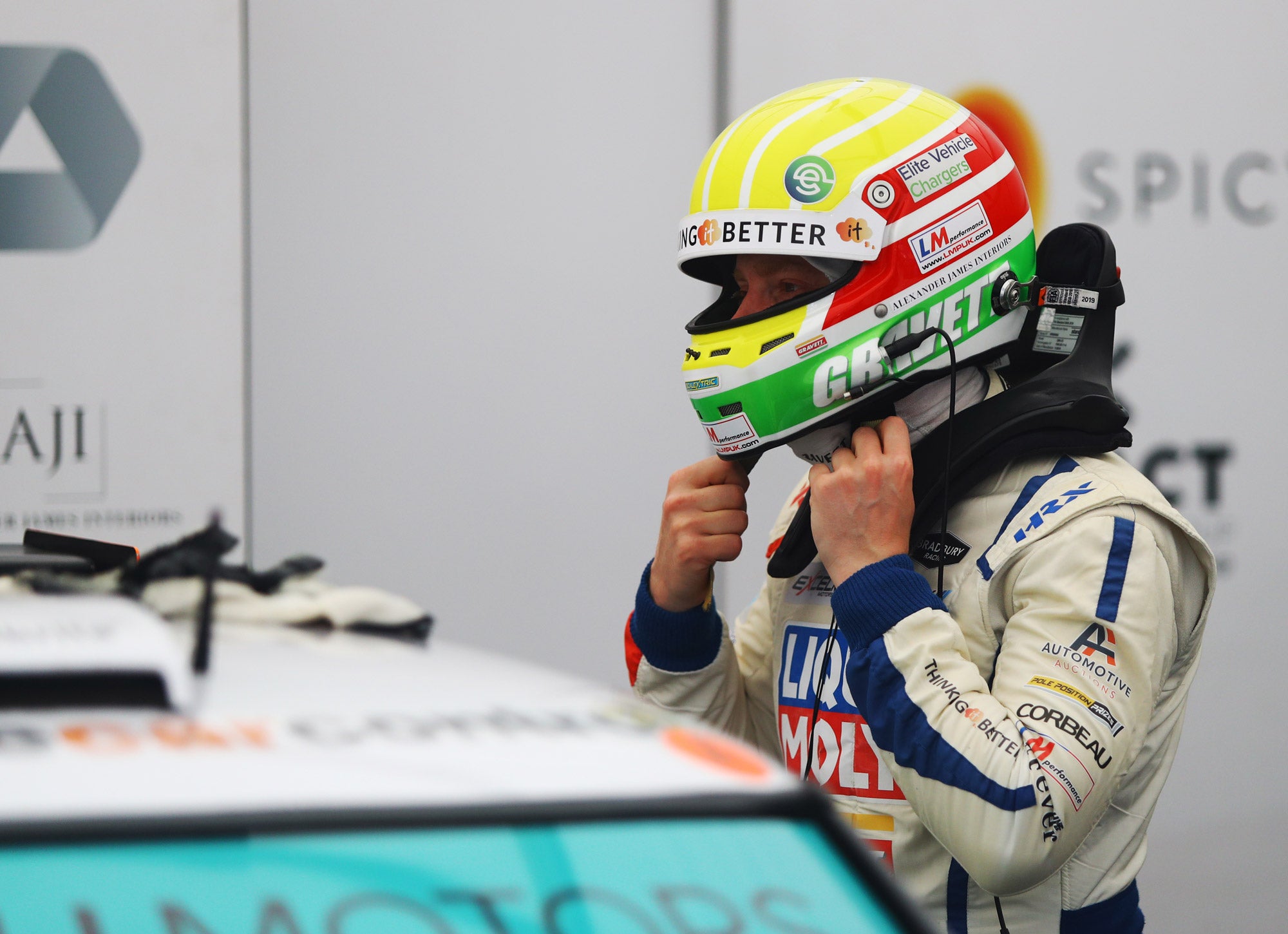 As the summer break comes to a close, Bradley and Gravett Racing are gearing up for a thrilling return to the track at Knockhill, Scotland, for Round 5 of the MINI Challenge JCW series. Following an impressive performance at Oulton Park, Bradley is riding high on momentum and is determined to build on his recent success to secure consistent podium finishes this coming weekend.
Oulton Park last time out proved to be a turning point for Bradley, showcasing his skills and determination on track and reminding everyone of his immense potential. With an outstanding second-place qualifying position, provisional pole for most of the session, and a hard-fought third-place podium finish in Race 1, Bradley demonstrated his speed, skill, and unwavering determination. The weekend was a testament to his resilience and adaptability as he navigated challenging situations with finesse and showcased his ability, once again, to compete at the front of the pack.
Bradley's journey has been marked by his dedication to both physical and mental preparation during the summer break. Focusing on fitness, diet, and honing his skills in the simulator, he is primed to hit the track at Knockhill in peak condition. The entire Gravett Racing team, along with Bradley's championship-winning team, EXCELR8 Motorsport, have been working tirelessly behind the scenes, ensuring that every detail is fine-tuned for a successful weekend.
The upcoming round at Knockhill holds great promise for Bradley. With all his experience gained from previous races and the valuable lessons learned, Bradley is confident in his ability to challenge for more podium finishes this coming weekend. As he takes on the twists and turns of the challenging Knockhill circuit, Bradley's sights are firmly set on achieving top results across all three races.
Reflecting on his recent achievements and looking ahead to the action-packed weekend, Bradley shared his thoughts, saying, "The progress we've made this year is truly motivating. Oulton Park was a fantastic reminder of what we're capable of, and it's given me even more drive to excel at Knockhill. The entire team has put in an incredible amount of effort, and we're all aligned in our goal of consistent podium finishes."
Gravett Racing Team Principal and founding partner Robb Gravett echoed Bradley's sentiments, stating, "Bradley's determination and resilience have been truly inspiring. The recent podium finish has ignited a renewed sense of purpose within our team, and we're excited to showcase our potential at Knockhill. With Bradley's talent behind the wheel and our team's unwavering support, we're poised for a strong performance at Knockhill this weekend."
With the championship battle intensifying and the stakes higher than ever, Bradley enters the remainder of the season with a clear and determined focus. Currently positioned sixth in the championship, just 8 points off fifth place after accounting for dropped scores, Bradley's ambitions are unwavering. He firmly believes that by delivering consistent podium finishes and harnessing the momentum gained from his recent successes, an overall top 3 championship finish is well within his reach.
As the countdown to Round 5 of the MINI Challenge JCW series begins, Bradley and Gravett Racing are ready to hit the track with determination and passion. The pursuit of excellence and a podium presence is at the forefront of their minds, and they are set to deliver another unforgettable performance at Knockhill.
Stay tuned and follow Bradley's journey as he aims for consistent podium finishes this coming weekend.
Bradley will be doing all his usual social media posts over the weekend, so watch your social platform of choice for live updates.
Facebook: BradleyGravettRacing
Twitter: BradleyGravett
Instagram: BradleyGravett
LinkedIn: Bradley-Gravett-181214151
TikTok: BradleyGravett
You'll also be able to keep up to date with all the live timings from TSL (the timing people) as it's happening by clicking HERE for the Friday test day timings and HERE for Saturday and Sunday timings.
This BTCC round is also televised on Sunday's live ITV1 (in the morning) and ITV4 (in the afternoon) coverage. Race three is likely to be aired live at 16:00, with the possibility of race one and/or two also being shown as a pre-recorded highlights race at some point throughout the coverage.
Finally, if you're visiting the circuit this weekend, be sure to come and say hello; it will be great to see you there! :)
Team Gravett Racing 🟨 🟥 🟩