MINI Challenge JCW Pre Brands Hatch GP Report
Posted by BRADLEY GRAVETT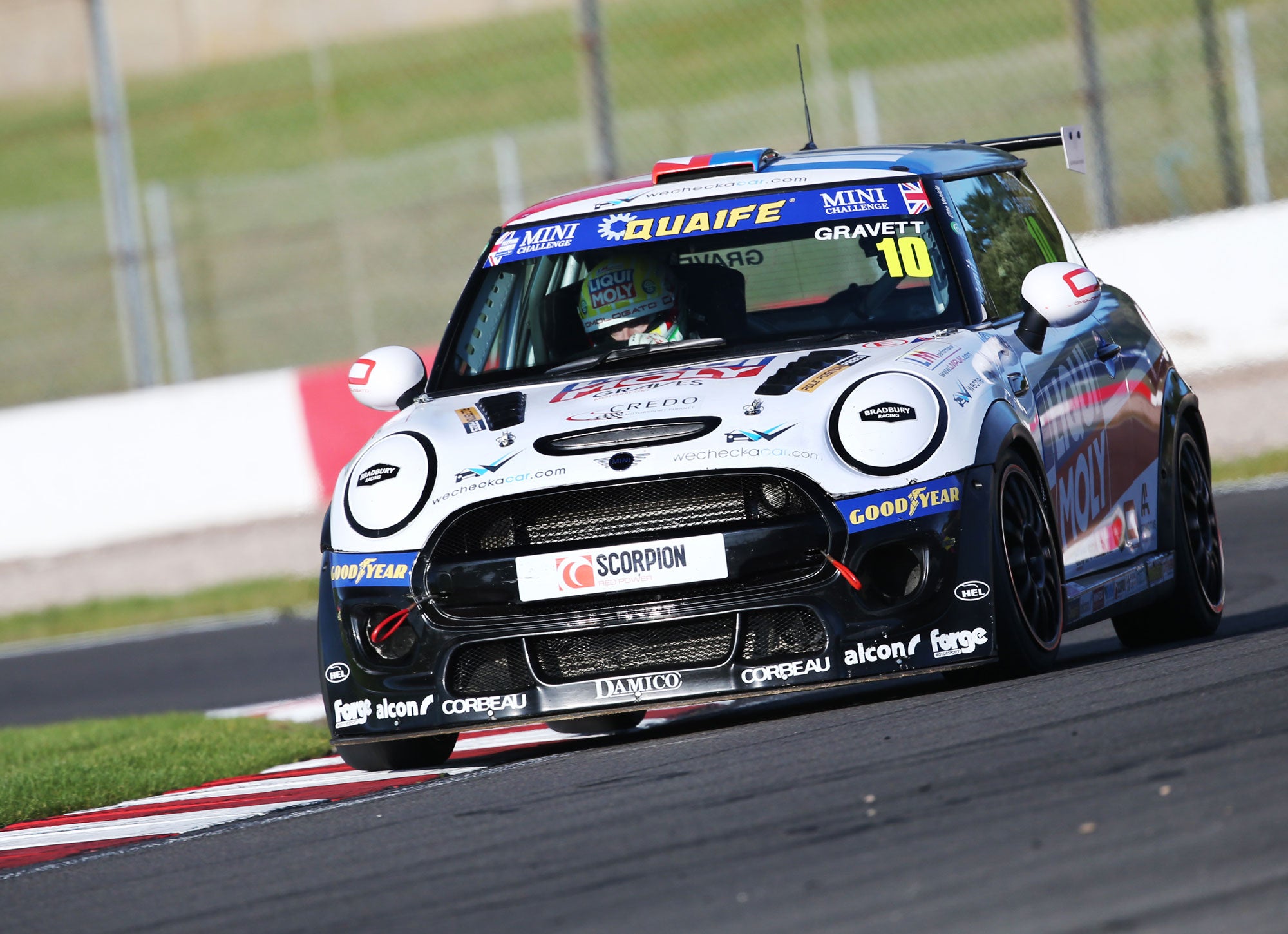 Well, here we are; it's the final round of the British Touring Car Championship and, therefore, the final round of the MINI Challenge JCW series. I can't believe how quickly this year has gone; as I said in my pre-Donington report, it only feels like yesterday we were gearing ourselves up and getting ready for that first round. It's been a crazy year that's just flown by; merry Christmas... well, it's starting to feel that way with what seems to be even earlier than usual Christmas TV Adverts!
Anyway, baubles, lights, snow and Wham! aside; It's Brands Hatch GP weekend and, I am incredibly excited to be racing on the GP layout, which, in case you didn't know, is the much longer Brands Hatch circuit. Until this weekend, I have only ever driven the Indy layout, the short circuit, a twisty, very technical and actually, in places, very high commitment track. I have always wanted to race on the GP layout, but because of noise restrictions, with the locals who purchase houses near race tracks, it's only used a handful of times each year, so it's an absolute privilege to be driving it.
As I've said, I've not driven it before, but I am not overly concerned by that because as much as the GP layout is a very high-speed addition to the windy and technical corners of the Indy layout; it's only an additional three rights and a left, so it can't be that tricky to master... right?
I'm being facetious, the GP layout is a very high-speed, high-commitment set of corners that will require a touch of bravery, but if I can get my head around that, I don't think I'll have any issues with it at all.
I plan to take all my positives from Donington two weeks ago into Brands Hatch this weekend. As I said in my post Donington race report, I had a real eureka moment with this car that weekend, and I think if I transfer everything I've learnt from Donington, I could have a very interesting weekend at Brands.
The weather's looking to be dry but overcast all weekend, apart from Sunday, where's there's a higher possibility of rain, which I am actually hoping for as I am one of a handful of drivers who have completed some wet weather testing which was back at Knockhill a couple of months back, and, I was actually pretty quick too.
All in all, I am feeling very optimistic about the weekend; it's the last round, and the pressure's off, so let's go out there, go really, very fast and have some fun!