MINI Challenge JCW Pre Brands Hatch GP Report
Posted by BRADLEY GRAVETT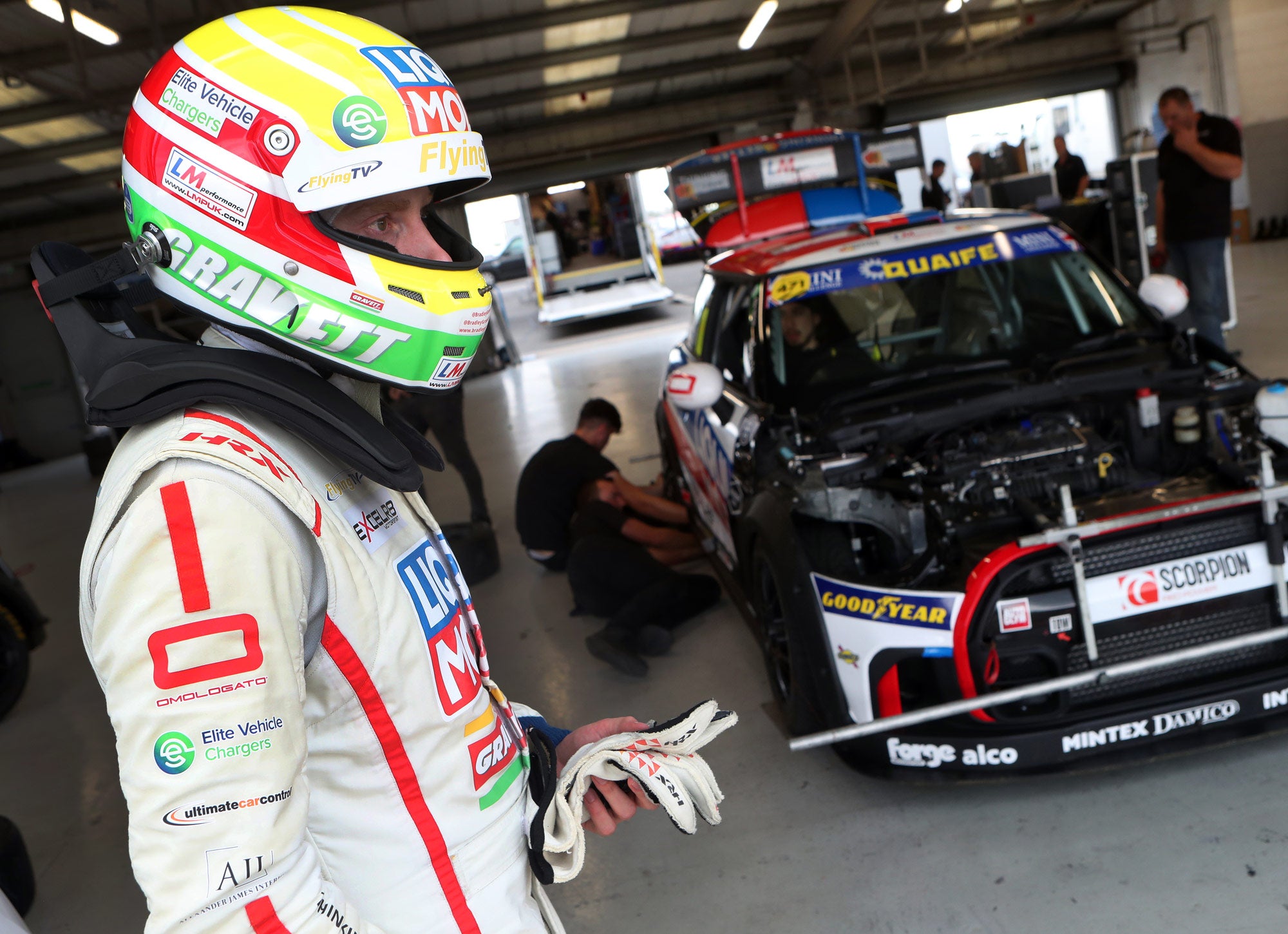 So Brands Hatch GP, the final round of the year is here, and well, I say this every season, but I just can't believe how quickly this year's flown by; I mean, it literally feels like last week we were gearing up for round one at Donington, and now it's almost all over, crazy!
So as you know, Silverstone, last time out, wasn't our best of performances, I mean EXCELR8 Motorsport gave me an unbelievably fantastic car to drive from a chassis perspective, the best I've ever experienced in fact, but by the end of that weekend, I'd identified that there was a power issue. So simply put, my car was not as quick as other cars around me in a straight line, which, as you also know, was very unfortunate for two reasons; one, I was expecting a top-six weekend, and two, it's been a bit of a tricky gremlin for the team to diagnose.
In terms of the issue, well, we're not entirely sure what was causing this tremendous loss of power, which at times on the team's dyno could be as much as 15bhp. So, that's been the other problem; the power loss has fluctuated, which has been recorded by the team to be between 2bhp and up to 15bhp at times. But, honestly, for the amount of time I was losing in terms of distance from other cars down the straight, I think the loss of power could have been slightly higher than the above.
Nevertheless, with the above power issue aside, the team has now fully rectified the problem, and the car is now firing on all cylinders, literally! I am sure you're eager to know the problem, but sadly I can't give you an answer, yet. In fact, the team are still not entirely sure what was causing the inconsistent loss of power themselves.
Cutting a very long investigation short, EXCELR8 have been through the entire power unit and all its auxiliaries and can't seem to find the problem. They discovered that in the weekend's final race at Silverstone, there was a substantial fuel pressure loss, which would point to a fuel system issue, but upon checking, there didn't appear to be an issue with the fuel system. In fact, the team checked everything; voltage, component damage, wear and tear, everything, but couldn't find the problem. With the limited time between Silverstone and Brands Hatch, there wasn't enough time, having already spent several days on my car, to find the issue, so the team simply replaced everything in question, and yeah, collectively doing that has sorted the problem. All the components taken off my car will be inspected in the off-season, and the problem will be discovered and understood then, so it can be prevented from happening again next season.
EXCELR8 thinks that it could be something very simple causing the problem, such as a faulty sensor or perhaps a damaged cable. This type of fault could be giving the ECU a dud reading and causing the loss of power by maybe, say, the fuel system delivering an incorrect amount of fuel to the engine, it really could be as simple as that; they will find it, I have every confidence.
With my car now back to full power and fully working, as confirmed by the team, I am very excited to be going into the year's final round at Brands Hatch this weekend. The Brands GP loop is a track layout that's always a privilege to drive and one that I only usually get to drive once a year on the BTCC finale weekend.
The GP loop combines both the short stabby technical layout of the Indy track, which, at Surtees, then joins the long GP track, which is linked together with incredibly fast, high-commitment bends that always makes for a fantastic show! The GP loop then rejoins back on the final corner of the Indy layout, Clark Curve, to which it loops back around, down the main straight and into Paddock Hill bend.
I am so ready for this weekend; I firmly believe that EXCELR8 Motorsport will give me the very best opportunity in terms of car speed, setup and support to get done what I need to, which is, of course, always the same goal; get on that podium!
I have simply nothing to lose this weekend regarding the championship, so on that side, what will be, will be. Therefore, I am heading into the weekend free of any pressure but with the absolute belief that together, we can do this!