MINI Challenge JCW Pre Croft Report
Posted by BRADLEY GRAVETT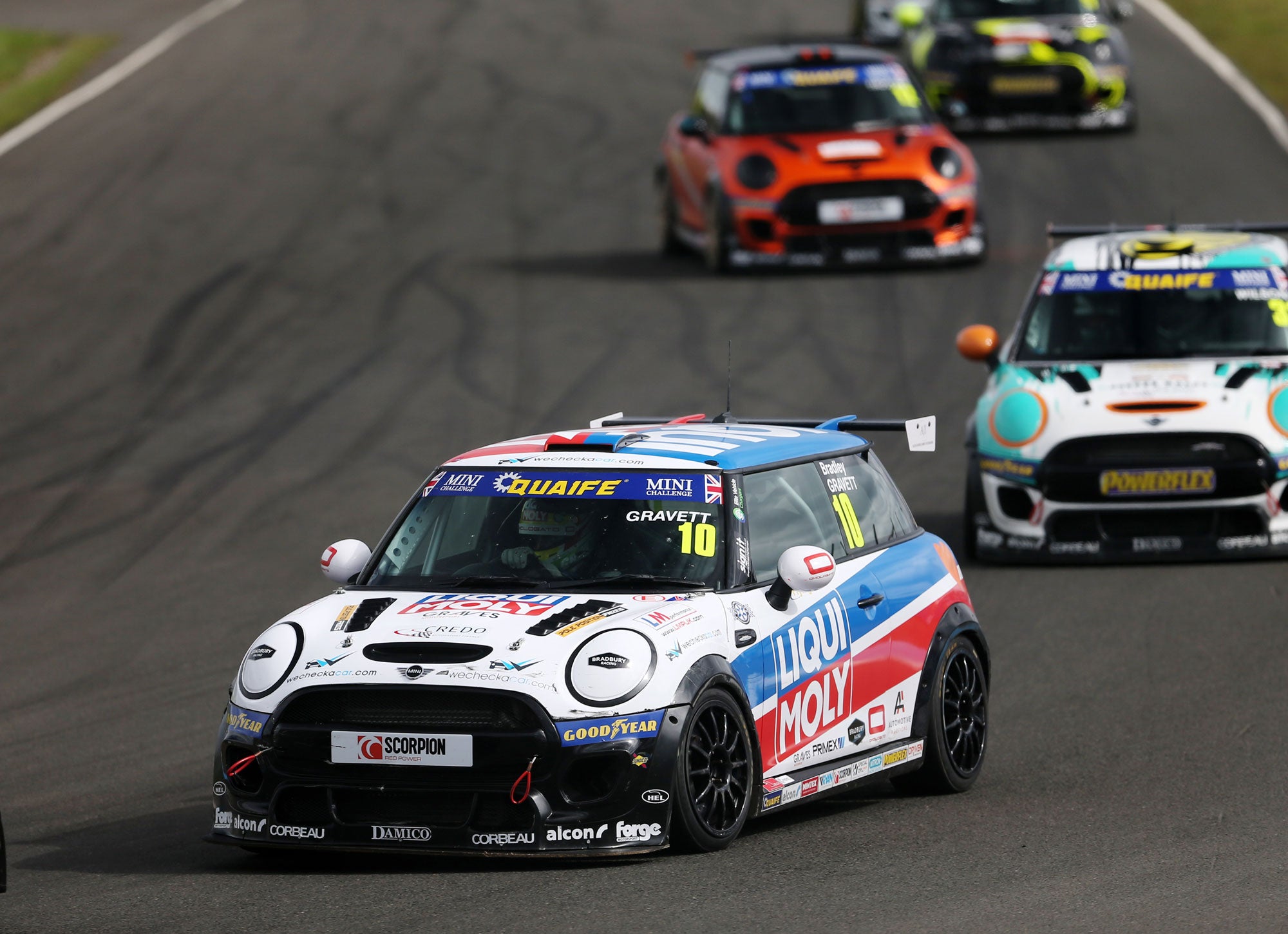 So, finally, after a five-week break, we're ready to go back out racing! However, this time, it's at the second furthest circuit away from us, Croft, which is about 6 million miles north of Gravett HQ! To be honest, I don't overly mind a long drive, as long as the traffic's kind and coffee's on tap.
Croft; yeah, it's actually a really, really good circuit, and one that I have driven numerous times before; in fact, we actually tested there earlier in the year in the JCW, and that went pretty well until the differential decided to implode on itself, but that's another story. What I like about Croft is that it has absolutely everything; high speed, low speed and technical sections. However, being an ex-airfield, what's even greater about the track is that it's almost perfectly flat, making setup changes on the car progressive and easier to work with and understand.
Since Knockhill last time out, the team's been busy working hard on prepping both JCW race cars. The five-week break we've had has allowed the team to be a little more thorough with their post / pre-race weekend strip down and rebuild. Fortunately, this has been quite productive from my side, as the team actually found some play in the steering rack. This is a very interesting find, as it may explain why my race car's front toe always seems to throw itself out after a session. We initially thought this was caused by something loose or flexing on the front end, but after the team found nothing post the Oulton Park race weekend strip down, where we identified the issue, we put it down to, 'well, it must just be what these cars do'. However, assuming the team did check as far as the steering rack post Oulton Park, I can only assume that this became loose at Knockhill and could explain why the car seemed a little more tricky to drive than usual on the hilly bends of the Scottish track.
The team have actually managed to fettle the steering rack back in place, which is brilliant, as a new one is a rather expensive investment we'd rather not make; top job Graves! What's brilliant is that knowing that the car has been checked and prepped thoroughly will help give me the confidence to keep my foot pinned through the Jim Clark Esses, a super-fast high commitment section of Croft, awesome!
During the five-week break, I have actually managed to get my hands on a simulator, which is pretty cool! Basically, my teammate, Max, has two simulators, and one (the one I currently have) is a lease sim he had with one of his race driver students he coaches. This young lad was going away for several weeks, and Max told me if I go pick it up, I'm welcome to use it until the other driver returns from his travels.
I have always been a little close-minded with simulators due to the lack of lateral movement in the seat, and because of that, I have always struggled with them. However, I have never really had a significant amount of time on one to get used to its feeling, or lack of. However, having spent hours driving around Croft on Assetto Corsa (the actual game software), in my very own LIQUI MOLY MINI we had made as a mod for the game, I very quickly got used to it. Do you know what!? It's been hugely advantageous because once you get past the whole 'sim' thing, you're actually able to try genuine 'things' to see if it makes you faster, like different lines, braking points, turning points, and all that fun stuff. So, a very long story short, I think we're going to need to invest in a simulator as soon as we can!
Overall, I feel very confident for this weekend, having spent hours on the sim and hours thinking about what I should and shouldn't be doing on the circuit; I have a good feeling about this weekend, watch this space!