MINI Challenge JCW Post Croft Race Report
Posted by BRADLEY GRAVETT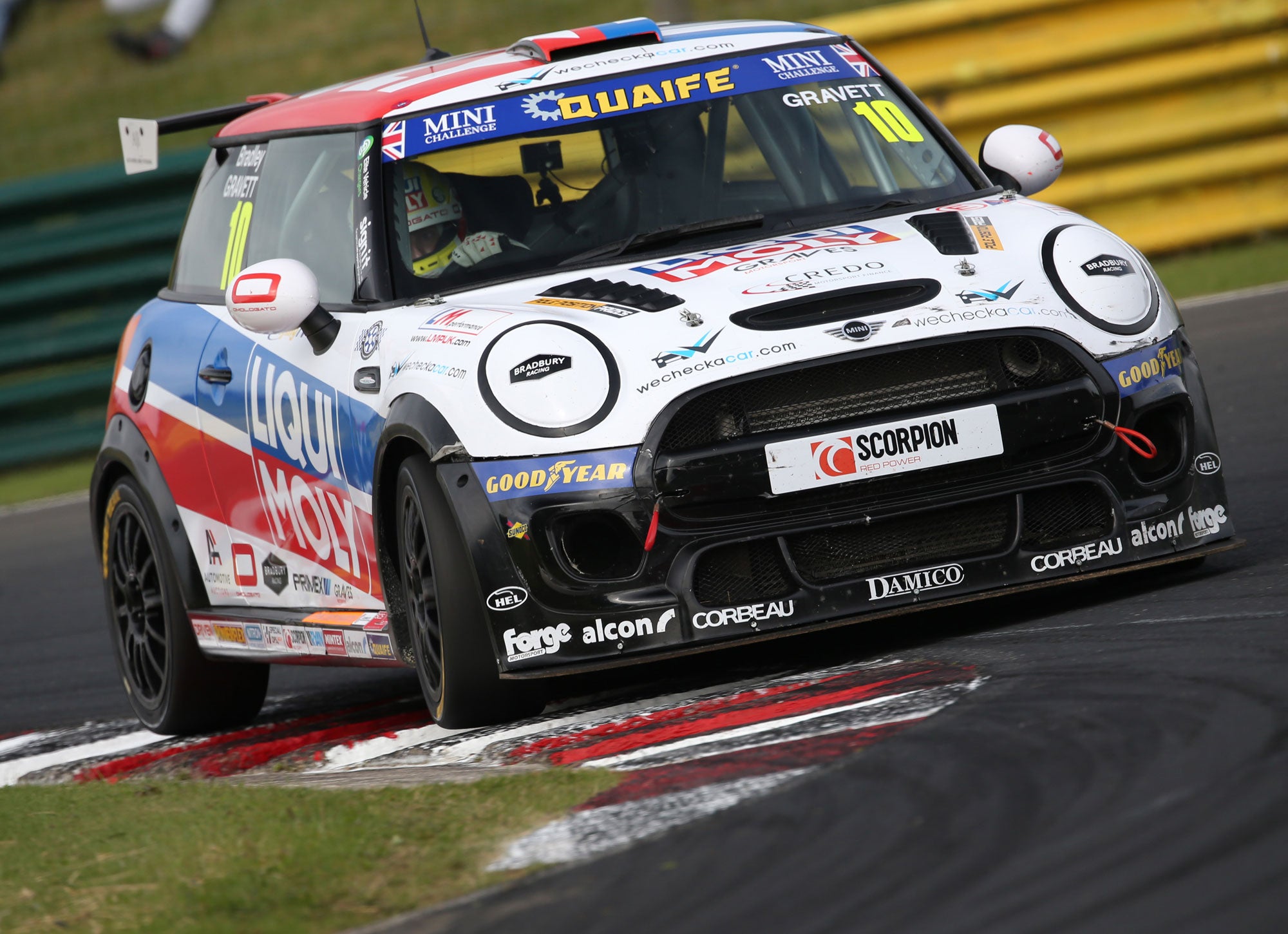 So at Croft, we seem to have found our rhythm back, which is fantastic!
As you already know, I am a big fan of Croft circuit, as it's an absolutely stunning place to race a car. Croft is one of those underrated gems of British motorsport; Because Mr P doesn't own it, I don't think it gets its fair share of credit; although situated high up in North Yorkshire, I'm sure that doesn't help either. But Croft circuit and the local areas have some of the most stunning, quintessentially British scenery and is the reason why I very much enjoy the experience of Croft; minus the travelling, of course.
Having arrived at the circuit late Thursday afternoon, I just about had enough time for a quick track walk with my teammate Max Coates, who lives ten minutes away from the circuit and knows Croft like the back of his hand. Having spent hours and hours on the simulator, I knew pretty well where I needed to be. However, subtle differences between the sim circuit and the actual circuit need to be considered, such as real-world reference points, tarmac changes, camber in the road, and bumps that need to be avoided. And after our track walk, I had a pretty good idea of what I needed to be looking out for.
So Friday morning, testing day, as I said in my pre-race report, we were heavily limited on tyres due to the number of tyres we lost at the previous round, Knockhill. However, the team did manage to salvage four used tyres so I could run on Friday testing. Sadly though, these tyres were horrendously bad and very old, but it was all we had for testing on Friday. FP1 actually went very well; being on old tyres, we were not interested in the pace, as, on old rubber, we'd be nowhere close; we were more interested in track familiarisation and how the car was behaving. To my surprise, even on old rubber, the car was performing and handling very well. The team had made some slight adjustments to the chassis, which, oddly enough, heavily improved the car's balance. Usually, the car would feel rubbish on old tyres, especially as old as these, but it just didn't; it felt good.
FP2 was later in the afternoon, and, as I was happy with the car's handling, we decided not to make any changes, as any negative feeling from the car would most likely be the tyres and not setup. The session started pretty much as it ended in FP1; however, after about five laps, the car became almost underivable, and simple 'flat out' corners became not flat out corners. The tyres at this point were totally finished, and instead of putting my race tyres on the car for the remainder of the session, I opted to retire the car to prevent any unnecessary damage we could incur. After we got back to the awning, we checked the tyres and the left front, the most used tyre at Croft had actually worn through the rubber and down to the metal framework of the tyre, no wonder the car felt terrible.
Saturday morning and qualifying; as we didn't use our new tyres in FP2 like many other drivers, we went out in qualifying on brand new rubber. It was a little cooler Saturday morning, so I was exceptionally cautious in warming up the tyres, especially the rears. However, on lap three, even still warming up the rubber and nowhere near 'on it', I beat my best time from testing the previous day, which just shows how much time is in the new rubber. So, on lap four, I decided the tyres were warm, and I went for my first 'quick' lap; I passed through the first corner well and entered the second corner; as I came to exit the second corner chicane, onto the back straight, the car in front of me clipped the inside tyre stack which spat his car into the air and into a nine-time barrel roll. This was the most significant accident I have ever seen, and I genuinely thought the driver wouldn't walk away from it; however, to my delight, he did, only with a bad headache, one lucky guy.
The session then restarted about 15 minutes later, and after several laps of trying, I only managed to get the car into p21. I think I struggled to go any quicker because I didn't know where the limit of the new tyres was. When you've been working with very old tyres, as I had been in testing, it isn't easy to know where that limit moves too when switching to new rubber. And after looking through the footage and data, we could see that everything I was doing in the car was correct, but I just needed to brake a little later and carry a little more speed in and through the corners, which was a simple thing to fix for race one later that day.
Race one started very well, and on the opening laps, I passed several cars to get up to 16th. We were racing, passing and defending very well all race; however, unfortunately, on the last lap, a car in front of me had a tyre failure, and instead of moving out the way through the first chicane, where there's only a single line through, they stayed on the racing line. This meant that I could not get a good exit onto the back straight, which allowed several cars to just drive past me on that straight and into the next corner, tower, as they were not affected by the slower car through that chicane as they were quite a way behind me at that point. It was highly frustrating as it was panning to be a decent race with a good result, which would have allowed me a good starting position for race two. However, we sadly finished where we started in race one in 21st position, which meant we'd be starting again in p21 for race two.
Race two was later Sunday afternoon the following day; Sunday was a pretty hectic day for Max and myself. As Max only lives around 10 minutes away from Croft, it's usually a pretty manic weekend for him, his team and therefore me, in terms of guests and spectators; in short, despite having only the one race on Sunday, it was a manic day with lots to do!
Starting where I finished in race one, p21, the race started pretty well; despite it being a hectic start for many drives, who ended up crashing or spinning out on the first lap, we managed to avoid all the carnage picking up all those places in the process. Unfortunately, the race was halted for about 5 minutes to clear up all the debris and remove the damaged cars, and we were held stationary at the start / finish line for that time. The race then restarted behind the safety for a 10-minute dash; throughout this time, I managed to make up several more places to finish in 12th position.
This result was a great end to the weekend, and to make up nine places in this championship, as you already know, is a tricky thing to do. However, what's even more exciting is that my pace was consistent and fast, and I'm not far from where I need to be in terms of my lap times to start, once again breathing down the necks of the top ten. So let's roll this momentum into Donington qualifying next time out in a couple of weeks to try and continue this success.