MINI Challenge JCW Pre Oulton Park Report
Posted by BRADLEY GRAVETT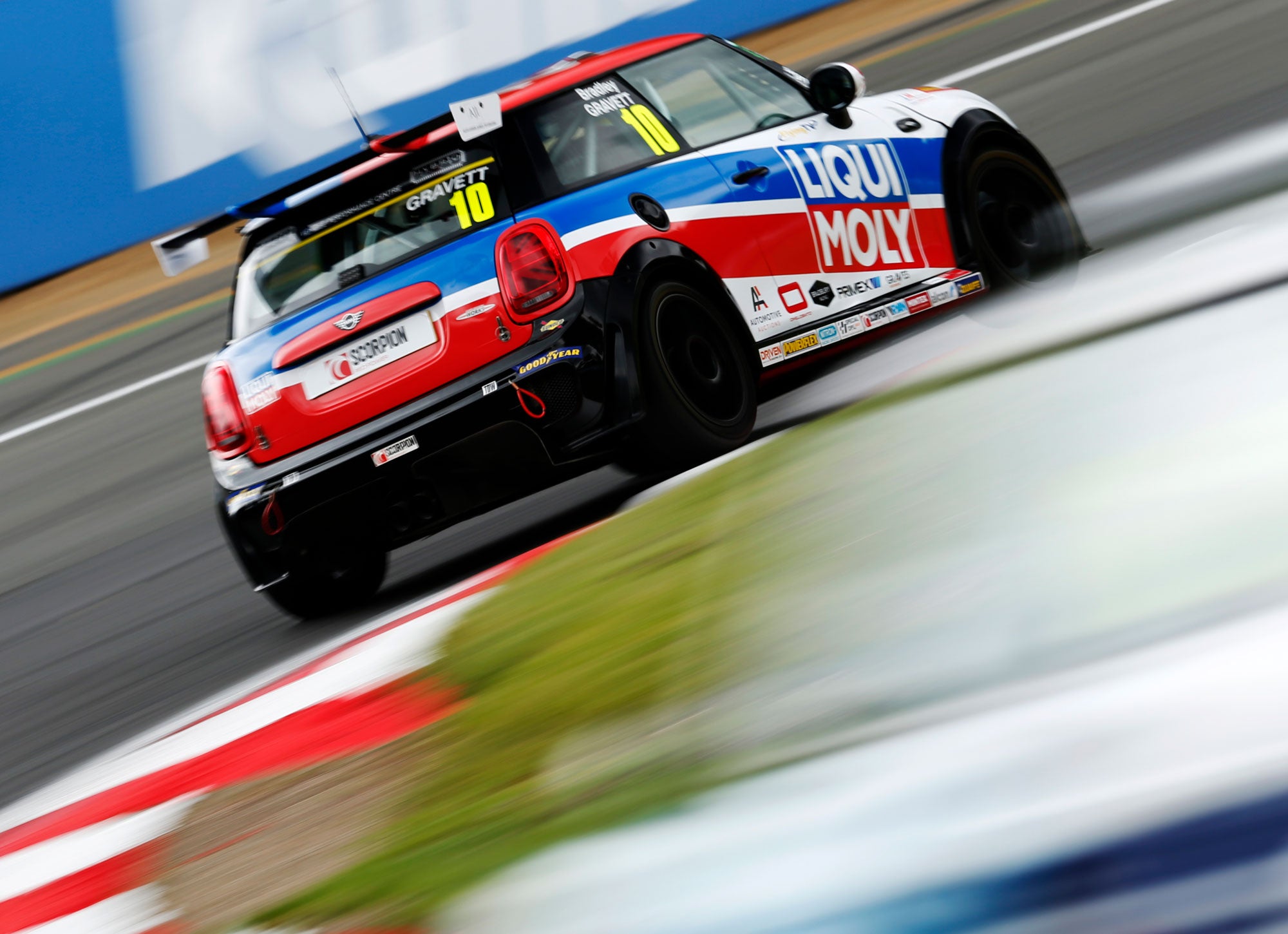 Yep, these race weekends are starting to hit us thick and fast now, with Brands Hatch only a couple of weeks back, Oulton Park this weekend, and Knockhill only two weeks from now.
But, there's only one thing I am thinking about right now: Oulton Park. As I have said many times before, Oulton Park is one of my favourite tracks, not only because it's just a fantastic and challenging circuit to drive, but because it's actually just a beautiful place to visit, not just the track but the surrounding areas too; they must pay their greenkeepers a fair wage; ten out of ten on that MSV!
As you also know, I was there just a couple of weeks ago in the JCW testing, and to be fair, we had a pretty good day, along with good, warm, dry weather. All the above allowed us to play around with setups by making some 'quirky' changes to the car to see what it did. So with that test in mind, the team, dad, and I are all in agreement and confident about what and where we think our starting setup should be; come free practice one tomorrow morning. This will definitely give me a lot of confidence in the car, as I know the setup I have is a good one; sure, it can continuously be improved, but I don't think we're far off.
The team has thoroughly been through the car post the last time out; they've checked everything across both the front and rear axels and have assured us that everything's tight and secure and confirmed all the bushes are good, healthy and strong. Although this doesn't explain why we're finding that the tracking is moving on the front, our thinking is that when the team took everything apart and put it back together for their checks, they've tightened everything up, along with a possible loose bolt or two, that would be the sort of thing that could sort this issue out.
The weather's not looking great for tomorrow, with a 100% chance of rain at points throughout the day. This isn't ideal as wet weather testing definitely makes dry setup work tricky, so we may or may not make any changes to the car for Saturday based on Friday testing. However, despite Friday looking terrible, Saturday looks largely dry and Sunday at the moment looks completely dry; we'll see. Either way, wet or dry, I'm not bothered with the weather because it is what it is, and it's the same for everyone.
All in all, I am in a good headspace for the weekend; I am happy with the car, happy with the track and happy with what I need to do. If the car holds together and drives as it did at the first round at Snetterton, I am confident I can push for a top 10 finish, or possibly higher, if the opportunity arises. Bring it on!