Bradley is Aiming for the Top Step This Weekend at Silverstone
Posted by BRADLEY GRAVETT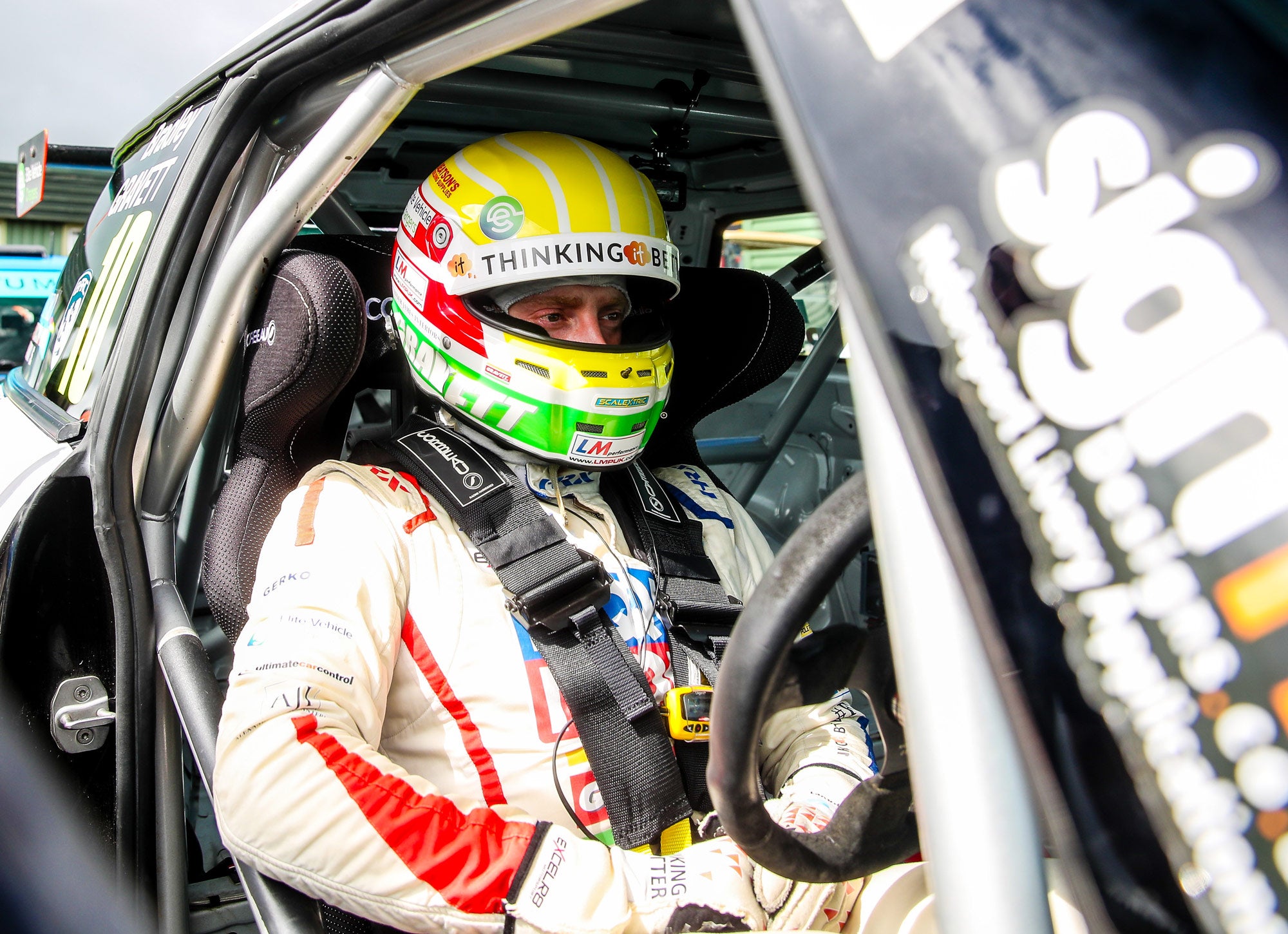 The MINI Challenge JCW series is in full throttle as it heads into the championship's penultimate round at Silverstone this coming weekend, and Bradley is ready to set his mark on the prestigious national circuit layout for Round 6 of the championship. After a challenging weekend at Knockhill, Bradley is more determined than ever to secure consistent podium finishes at Silverstone.
As the son of former British Touring Car Champion Robb Gravett, Bradley has motorsport in his blood, and he's been making quite a name for himself in the MINI Challenge JCW series this season with championship-winning team EXCELR8 Motorsport. Despite facing misfortune during the fifth round at Knockhill, however, due to an engine power issue, Bradley still managed to deliver three high-point-scoring race finishes. These performances have promoted him to fifth place in the overall championship standings, a testament to his determination both on and off track.
Knockhill was a rollercoaster of challenges, from tricky practice sessions to a surprising shower during the first race that tested Bradley's skill behind the wheel. He expertly manoeuvred through the field, finishing fifth place in race one, setting the stage for a thrilling weekend. Race two saw Bradley secure a dramatic fourth-place finish by a razor-thin margin. And despite his loss of power, which was worsening throughout the weekend, Bradley finished seventh in the final race, which gave him enough points to be promoted to fifth place in the overall standings.
Reflecting on the eventful weekend, Bradley shared, "Knockhill is another of those weekends that shows how my expectations have changed this season. Last season, if you'd offered me these results, then I would have snapped your hand off, but this time around, I'm a little disappointed that we've 'only' come away with three top-seven finishes and not picked up more silverware!"
With the resilience and confidence that characterises the Gravett Racing team, we are excited to head to Silverstone for Round 6. EXCELR8 Motorsport has worked tirelessly to identify and rectify the issues that held us back at Knockhill, and Bradley's confidence is soaring as he aims for nothing less than victories and the top step of the podium this weekend at Silverstone.
Bradley believes in setting high goals, and this season is no different. He has his sights firmly set on a top-three overall championship finish, and the road to that achievement runs through Silverstone. Sitting just 26 points away from the top four, every race becomes crucial in his pursuit of that top three overall finish.
Gravett Racing and Bradley Gravett are ready for an action-packed weekend at Silverstone, prepared for the challenges and confident and eager to secure podium finishes. It's going to be a very, very exciting weekend for team Gravett.
Bradley will, of course, be doing all his usual social media posts over the weekend, so watch your social platform of choice for live updates.
Facebook: BradleyGravettRacing
Twitter: BradleyGravett
Instagram: BradleyGravett
LinkedIn: Bradley-Gravett-181214151
TikTok: BradleyGravett
You'll also be able to keep up to date with all the live timings from TSL (the timing people) as it's happening by clicking HERE for the Friday test day timings and HERE for Saturday and Sunday timings.
This BTCC round is also televised on Sunday's live ITV4 TV coverage. Race three is likely to be aired live at 15:40, with the possibility of race one and/or two also being shown as a pre-recorded highlights race at some point throughout the coverage.
Finally, if you're visiting the circuit this weekend, be sure to come and say hello; it will be great to see you there! :)
Team Gravett Racing 🟨 🟥 🟩