MINI Challenge JCW Pre Brands Hatch Indy Report
Posted by BRADLEY GRAVETT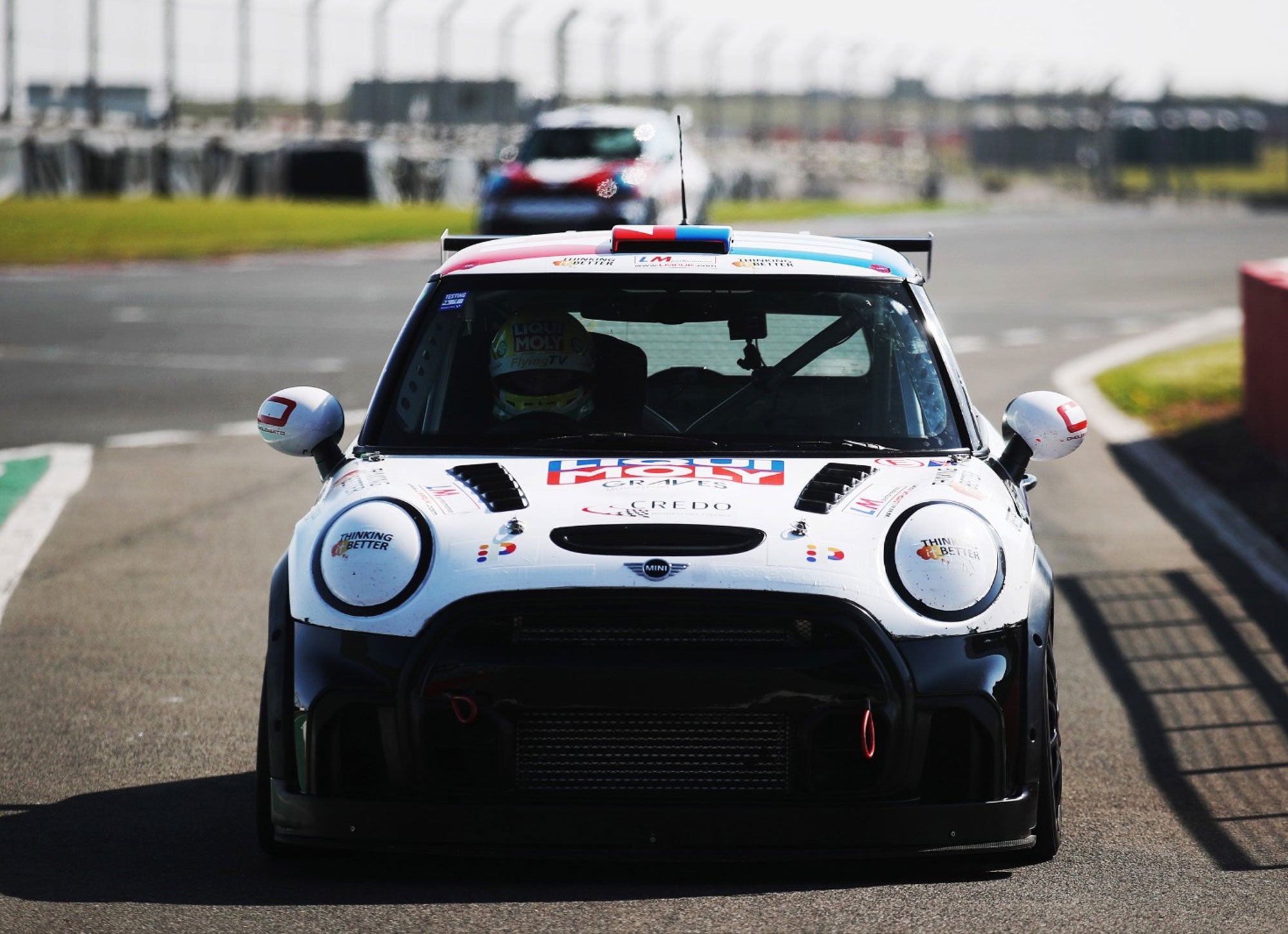 With the racing season very much underway, we find ourselves once again in race week, but this time for round two of the MINI Challenge JCW series.
I'd be fibbing if I didn't start by saying that I'm still floating up on cloud nine. I mean, it's nearly been three weeks since Donington, and you'd have thought the excitement and appreciation for what we achieved would have worn off by now, but it just hasn't.
To be honest, my initial reaction in the week following Donington was more on a disbelief level, I mean, I couldn't believe how well I did. But, as my excitement started to plateau out, I realised that I drove the car to what could have been a second-place finish; it wasn't from the failing of other drivers or any external 'out of my control' factors, It was that I drove exceptionally well, and absolutely deserved to be where I was.
The long and short of it is that Donington has completely changed my mindset toward my racing. Before Donington, I was very much of a chasing mindset; for example, I may have said to myself before a race weekend, "they're the person to beat, and I have to go X quickly to beat them". Well, now it's different, as now I am thinking and saying to myself, "I'm going to drive to my ability, which I know is of podium pace, and they can all chase me". The significant difference is that I know I can physically run at the front, so I deserve to be there, fact.
With the above in mind, the lead up to Brands Hatch this coming weekend has definitely felt very different, refreshing, in fact. I think it's taken a lot of weight away from my shoulders and allowed me to think about what's really very important, and that's just simply going as quickly as I can.
This new and improved thought process has noticeably streamlined and improved my simulator practise time, which I am sure you're already very well aware, I spend a lot of time doing. And Brands is no exception, as I am not planning to drop the ball now, and I've continued to commit to my simulator practice fully, which is going very well, as I can now lap some very respectably quick and consistent times around the windy and technical Indy layout.
Brands Hatch is a circuit that I have raced on many times before and is one that I am very familiar with, which I think is incredibly important. Albeit the Brands Hatch Indy layout is only a very short, sub one minute lap, it's paramount to get every corner precisely correct if a quick lap is to be strung together.
All the corners on the circuit are very different from one another, and each corner must be attacked with a slightly different technique. The inclines, declines, and awkward angles make Brands Hatch Indy a challenging but rewarding circuit to drive; I suppose they don't call it the MINI 'Challenge' for nothing.
This coming weekend's racing is going to be a very exciting one. Going into it with the knowledge that I fully have the ability to challenge for podium places has raised the bar of my self-expectations, confidence and belief, and without question, I am this weekend looking for podium place finishes and trophies, and that's that; so let's go and do this!