MINI Challenge JCW Pre Donington Report
Posted by BRADLEY GRAVETT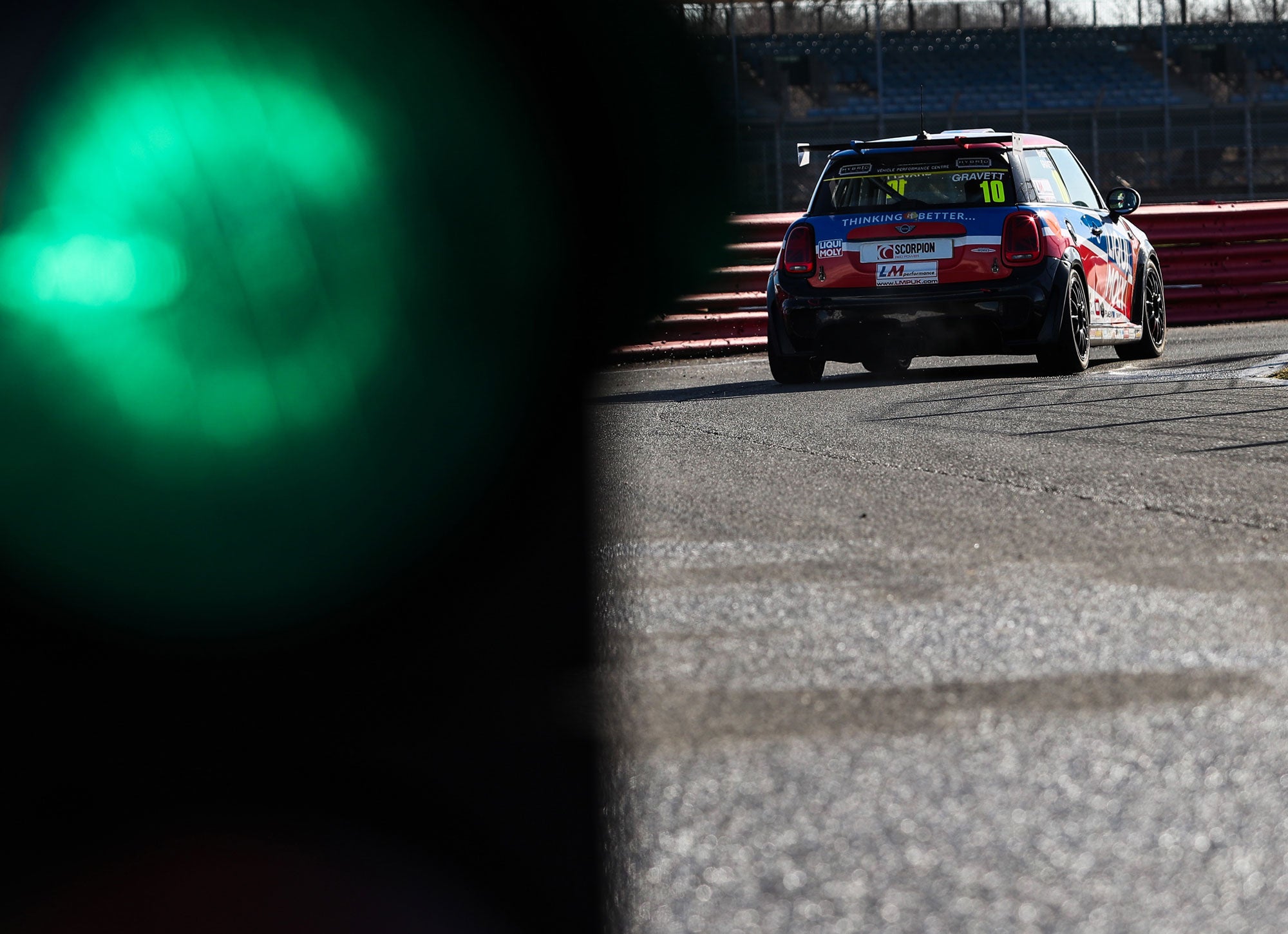 Well, here we are, race week to the first round of the British Touring Cars championship. I genuinely cannot believe how quickly time has flown by; it only felt like two weeks ago we were packing up at Brands Hatch at the last round of the season last year. But despite how quickly it's felt, we've been incredibly busy behind the scenes planning for 2022 and making it all happen.
Since we last spoke after the official Goodyear tyre test at Silverstone back in mid-March, Graves Motorsport has been very busy stripping and preparing my MINI ready for this season.
Top of the list is a complete engine rebuild; absolutely vital in such a closely matched championship as the JCW series. Apparently, according to Damico Engines, the people behind the MINI Challenge engine, my motor was, as they described, "very tired". Further to the engine being weak and heavily down on power, there was also the beginnings of a big bang situation, as one of the main conrod bearings was starting to show signs of failure.
I've got to be honest, this is bittersweet news to me; I mean, we knew the engine was weaker than others due to my consistently later gear change position, noticed last year by our engineers, but we didn't quite realise how much power we were losing. But, of course, the power loss isn't just straight-line speed; it's everywhere, so having a weak engine in a one-make series is such a disadvantage.
With all the above in mind, it makes my last season's results even more impressive as I could still achieve some exceptional results with a low-powered engine. More importantly, it was just how close I was to the pace back at the Silverstone tyre test in March, as I was in the region of 2-tenths of a second off other front-running drivers with far fresher engines. A strong engine around Silverstone is vital, and there's a potential that had I had a new engine at Silverstone, I could have been possibly half a second quicker than I was. I think you'll agree; this makes for interesting thinking.
As I said after the Silverstone tyre test, I was so incredibly impressed with how well Graves Motorsport had improved the dynamic handling of the chassis. They've been doing a lot of work behind the scenes to ensure that I have the absolute best car setup possible and that it's perfectly suited to the new, more robust, better-supported Goodyear slick tyre.
As I've said many times, last year's slick tyre, which had a far weaker sidewall than this year's tyre, was very non-complient and tended to fold in mid-corner, causing a whopping or bouncing sensation in the car. These tyres from last season also did not like being hustled, as overdriving would cause these problems to become even more persistent; just to note on this, a weak engine will always cause a driver to overdrive. And, with my natural driving style tilting toward the aggressive side, I had to adapt my style last year to suit the car.
Well, this year's different; as I learnt from the tyre test, these newer tyres will allow me to get a hold of the car better and do with it what I wish, rather than having to drive around a plethora of tyre-related issues. Evidently, this is highly advantageous to me, plus throw a fresh engine into the mix, and we've got an exciting dynamic on our hands.
I am very enthusiastic about Donington this weekend, and I am excited to see how the team has fully developed over the winter, and I can't wait to meet and work with all the new members of the team. I am especially excited to be working with my new number one engineer, Lewis, who brings an enhanced outlook to team Gravett and our race car and is hugely supportive of me. In addition, Lewis brings a ton of very valuable knowledge from another team that he's acquired over several seasons working in the MINI Challenge paddock.
Since Silverstone, I haven't stopped smashing laps around Donington on the simulator, and I've developed a precise plan for where I need to be on track along with all my braking, turning and throttle points from hours and hours of trial and error. Finally, I'm ready and prepared to go out there with fresh equipment matched with hours of obsessive practice to start getting the results and trophies we deserve... so let's go and get them!