MINI Challenge JCW Pre Knockhill Report
Posted by BRADLEY GRAVETT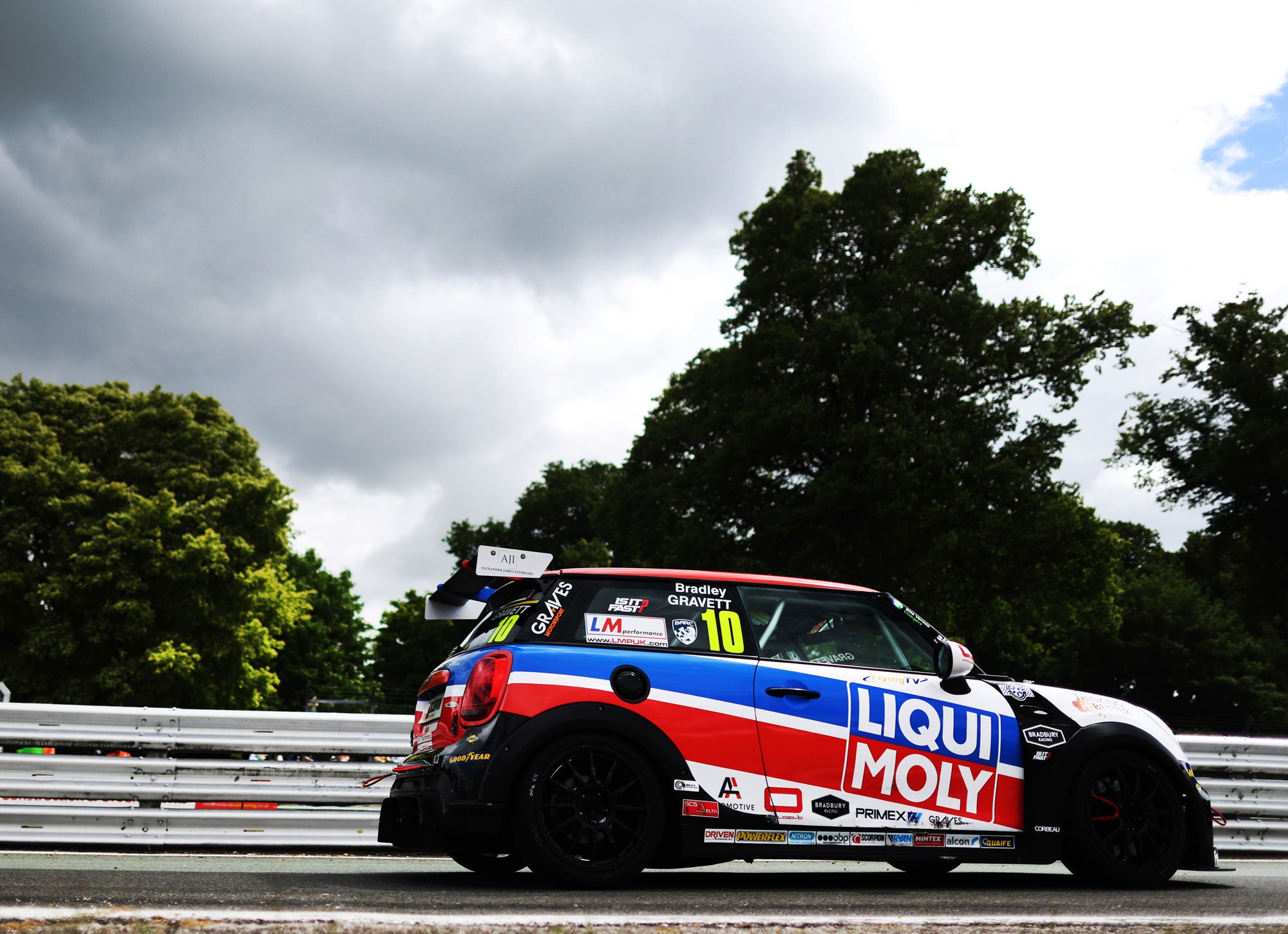 So, that's the BTCC summer break over, and by the time we get to our Knockhill race weekend this coming weekend, that'll have been a total of 7 weeks away from the track; it's flown by!
Albeit my third full season of car racing, this is the first summer break I've ever had because my last two racing seasons have been during the pandemic, thus causing a very compacted calendar, leaving no time for any big breaks.
Having a little time away from the track has been great; it's not only allowed me the opportunity to catch up on a ton of work that's been tricky to keep on top of but it's also allowed me the chance to practice, practice and practice Knockhill on my simulator. In total, so far, I've completed around 500 laps, so yeah, I really do know the circuit like the back of my hand; there are no questions on that.
Honestly, Knockhill has been a tricky circuit to master on the simulator, and at times, it has been frankly frustrating. Unlike most circuits, Knockhill's undulations are enormous, and the amount one has to clatter over the curbs is crazy; in fact, one has to use a curb in a big way at every corner.
The issue with using curbs on the simulator is creating continuity lap on lap. For some reason, on the simulator, the margins are much tighter as compared to the actual car when smashing over curbs; as an example, you can hit the curb one lap, and the car will do one thing, then you can hit the same curb a second lap, and the car will do something different.
Initially, when I started learning Knockhill on the simulator, as I said above, it was at times incredibly frustrating, but the more I played around with my lines, the more I started to understand how I should be using the curbs. So yes, the margin of error is far tighter on the sim, especially at Knockhill, but this has forced me to have a ton of precision with my lines, which I have now perfected and believe will transition well for the weekend.
The long and short of my simulator training is; that I have now wholly mastered this incredibly technical Scottish circuit. I know exactly where I need to be, what gear I need to be in, where I need to be braking, turning and accelerating, and, when I close my eyes and think about Knockhill, I can even clearly visualise a lap. I know from my past experiences that my on-track confidence is sky high when I get to this position with a circuit, which always bodes for a brilliant weekend of solid pace and results.
Having now completed three rounds this year on the new, stiffer sidewall Goodyear slick tyre, I think that collectively as a team, we're very close to an optimum car setup heading into the fourth round of the championship this weekend at Knockhill. By this, I mean that post my final race at Oulton Park, last time out, after we'd made some adjustments to the chassis, the car felt very, very close to what I would describe as a perfect setup. However, this aside, there's no one size fits all setup that suits every track, but I feel as a base setup, what I had in my final race at Oulton Park will be a solid starting setup for Knockhill.
Come Friday testing, I've got some ideas as to a couple of setup changes I'd like to try that I believe will help tweak the chassis more towards a Knockhill style setup. These are, in fact, changes I have identified from my time on the simulator, which is very exciting and shows just how beneficial it can be to train and practice on a simulator.
Heading into the weekend; I am feeling extremely confident from both a driving perspective due to the amount of track knowledge I now have from my simulator time, but crucially, also from a setup perspective, as a solid, confidence-inspiring setup is an absolute necessity around Knockhill and one that I believe I'll have right off the bat.