MINI Challenge JCW Pre Round 6 Silverstone Test Day 2022
Posted by BRADLEY GRAVETT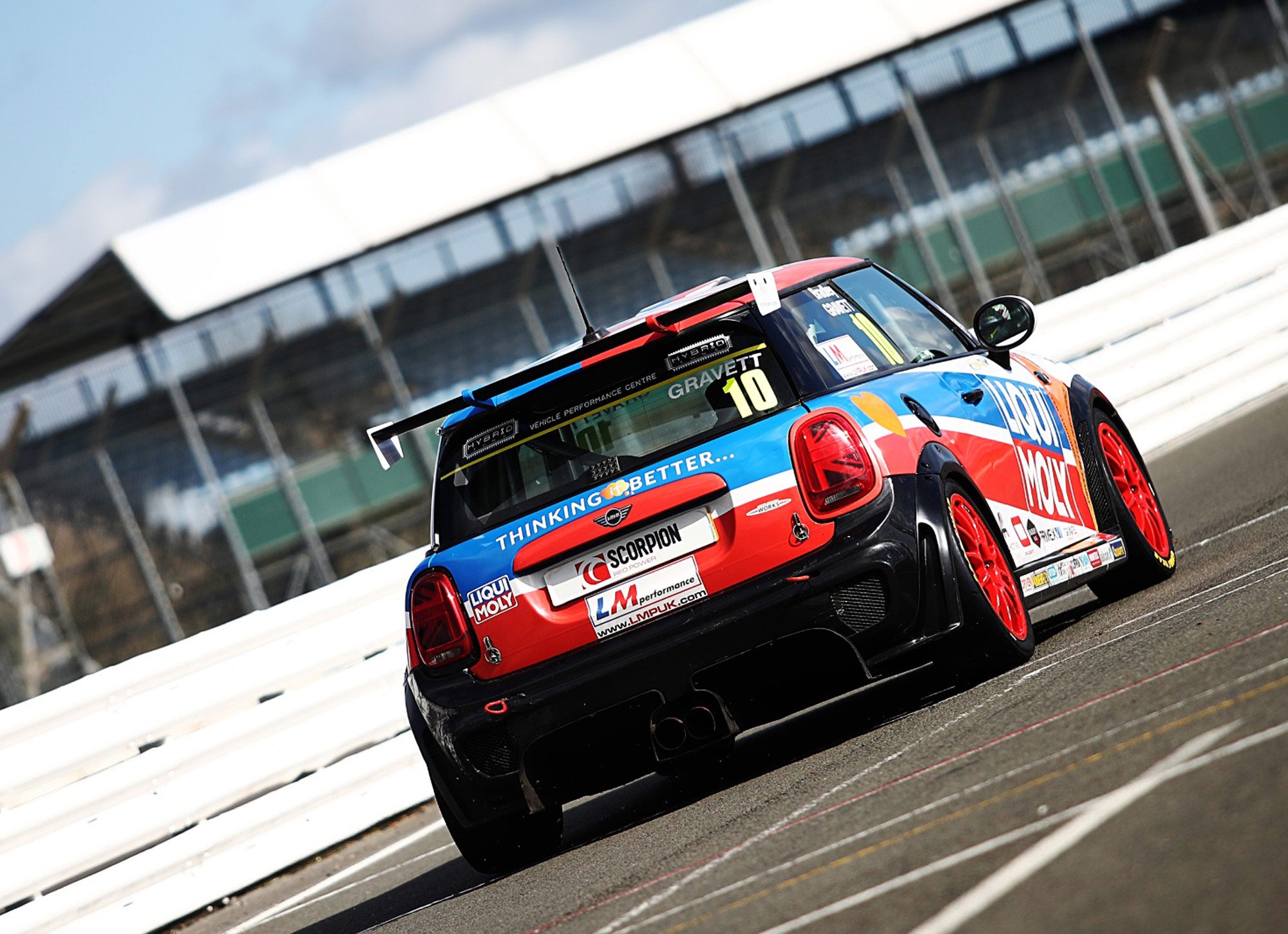 So yeah, here we are, race week of the championship's penultimate round, and to be honest, and I know I've said this kind of thing many times before, but wow, has this season really flown past.
In light of our new EXCELR8 Motorsport team switch, these past weeks have been a little different to how race week build-up would usually be, and, spoiler alert, EXCELR8 have worked incredibly hard to prepare my race car ready for Silverstone this weekend.
Upon receiving my race car from our old team, EXCELR8 wasted no time in tearing it apart, and when I say 'apart', I mean to a bare shell. They dropped absolutely everything off the chassis, inspected every component for wear, fatigue and degradation, and replaced everything they believed needed to be changed. Now, I am not going to go into specific details about what was replaced, but I will say that a number of highly critical components needed to be urgently changed as they were very worn out, with some close to failure.
This news, to me, was absolutely golden and was just what I wanted to hear, and I'll explain why. Due to the very worn-out condition of the components, EXCELR8 have now changed, it became apparent that to be in the state they were in, they've needed replacing for a while. Now yes, I must admit, this is very much a bitter sweat for me because had these components been new for the start of the season, I'd be having a very different season to the one I currently am. However, the past is the past, and I'm looking only one way, and that's forward.
Now, the way I am looking at this is like this; let's look at what I've achieved so far this season in what you could arguably say was a very tired and worn-out race car. Almost a podium finish at Donington, numerous top ten qualifying positions, consistent top ten pace and at times top five pace in testing, qualifying and racing and a plethora of top ten finishes. And, up until Knockhill, when we started noticing issues with our car, we were running in the top ten in the championship standings, I'd say this is quite the achievement, and I've done all this in a tired, worn out and slow race car.
So here's where my head is; when I get into my new, totally refreshed, professionally prepared race car courtesy of EXCELR8 Motorsport, who are a championship-leading force in both the MINI Challenge and the BTCC, what will I be able to achieve then, given a race car I confidently know will be quick enough to run at the front.
So our Silverstone shakedown test on Tuesday the 20th of September. What's very important for any race car that has had an overhaul like mine has is that the rebuild is checked and tested before the actual race weekend. The reason being; that if anything needs tweaking, it must be done so on a test day and not on a race day or weekend, as any possible creases need to be ironed out before a race weekend. In all honesty, I know how thorough EXCELR8 are, and I am confident there won't be any issues, which will maximise my track time on the test day, giving me the upper hand come race day at the end of the week.
Moreover, I've felt that this season, because we haven't had the opportunity to test before a race weekend, we've been spending all race weekend tweaking the setup, which is usually about right come the weekend's final race. I've always said that if I were to test prior to a race weekend, I'd be dialled into the track and have a setup perfected, so come FP1 at the start of the race weekend, I hit the ground sprinting, which is precisely what we'll be doing at Silverstone.
For the first time in my racing career, I now feel confident that I have everything I need to perform; fitness, mindset, ability and finally, the last piece to the puzzle, a car. These really are some super exciting times for me, and I simply can't wait to get back out in my new, super fast race car.
Tuesday is going to be quite a busy day, with a lot of track time; however, I'll be doing all my usual social media posting throughout the day to keep everybody updated. I'll, of course, also be publishing my post-test report in the days following my Silverstone test.