MINI Challenge JCW Pre Silverstone National Tyre Test Report
Posted by BRADLEY GRAVETT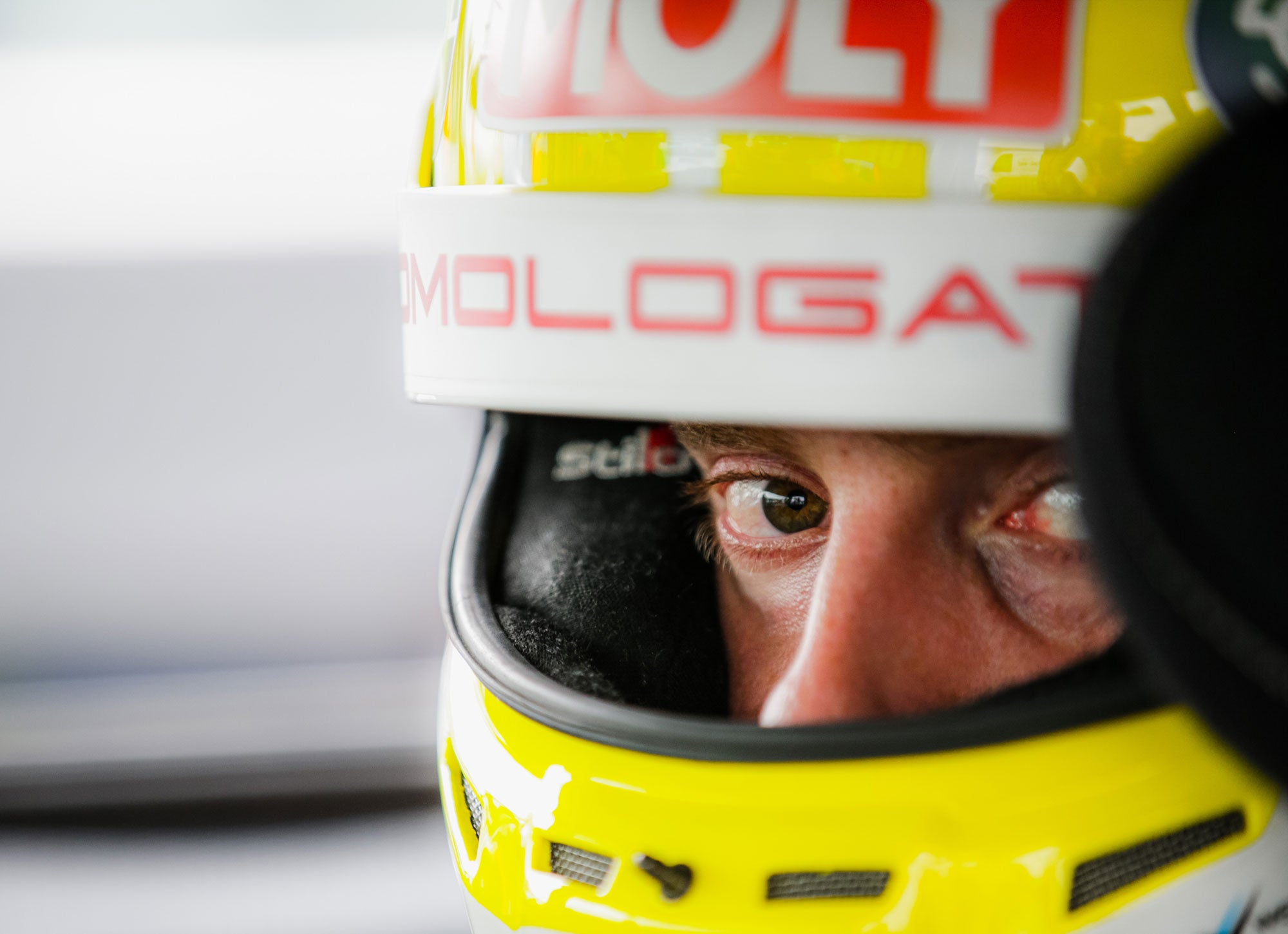 Wow, I can't believe how quickly the offseason has flown by; I mean, the last time you received one of my seventeen and a half (A4) page reports was just after the last round at Brands Hatch GP, which was at the end of October, almost five months ago, crazy how time flys! How does that saying go? "Time flies when you're..." anyway...
I've got to be honest; it's been a very busy offseason for myself and the immediate team working behind the scenes at Gravett Racing; we've been working hard, pretty much non-stop, to secure the funding and support required for the season ahead. Alongside this, I myself have also been incredibly focused on my diet, fitness and simulator time which will all pay huge dividends when back out on the track.
So, as I am sure you already know, this year I am back out racing in the premier MINI Challenge class, the 'JCWs', which are once again on the TOCA package, supporting the British Touring Cars. However, this year is very different: I am returning to a championship, not starting a new one.
So far, in my short professional motorsport career, I've always started a new season or year, in a new series or championship. As a result, I've never actually had the privilege of returning to a series with the previous year of experience gained, and I have always had to relearn a new car. Well, this year is different; as I say, I'll be returning to the JCW series with Graves Motorsport in a car I know, on tracks that I'm now very familiar with.
Having the experience from last season to apply to this one is not only of enormous importance to my confidence, but it's also a huge advantage. I no longer have to learn the circuits or the car because it's all stored away in my head from last year, mega!
This gained experience has also allowed me to proactively enhance my time on the simulator, which I've spent many hours using. Now, I've entirely got to grips with using the sim and its lack of lateral movement; I can now put myself in my actual race car and mentally feel what the car is doing beneath me when using it, from what I know, the car does in reality. This is so important because when I am on the simulator, I can actively change something about my driving and see what it does and how it affects the car and the lap time, and I've improved several areas of my driving by doing so.
So, back to the good stuff, the 2022 official MINI Challenge Goodyear tyre test is tomorrow. However, unlike the previous two tyre tests, which were held at Snetterton, this one is being held at Silverstone on the shorter, national circuit layout, which for testing tyres is perfect, as it's a short, flat circuit and an ideal one to get a feel for the tyre.
On the note of tyres, the MINI Challenge JCWs are getting an updated tyre for this year, and tomorrow will be the first time I get the opportunity to try it out. Basically, the new tyres have a much stiffer sidewall than last year's tyre; this stiffer sidewall should give the tyre far more stability, especially as it ages and degrades.
One of the most significant issues with the tyre from last season was that the sidewall wasn't strong enough to support the load exserted through it, especially under a very high load, which means, when the tyre was under significant stress, the sidewall was in essence, failing and folding in. This 'folding' was causing all sorts of issues with the car, but the most pronounced was a whopping or bouncing sensation through the corners, which usually ended in either understeer or snappy oversteer.
Furthermore, an unsupportive sidewall on a tyre can make the suspension and damping far less effective and inconstant as the damping moves from the suspension and into the tyre, which is never what you want.
So, this new tyre, with a stronger sidewall, should dramatically improve the car's overall handling and feel and give it far better stability. Furthermore, my driving style tends to be rather aggressive at turn-in, and with a weak tyre sidewall, this aggression can provoke the sidewall to collapse, causing all the above issues, which is why I had to adapt my driving style last year. However, this new tyre should be far less of a problem.
All in all, I feel incredibly confident about tomorrow; I've spent several hours now screaming around Silverstone on the national layout on the simulator and have concluded all my lines, braking points, turning points and throttle points. My lap times are consistently fast, and I can't wait to transition this over to the actual circuit tomorrow.